This remote mountainous province in northern Thailand, bordering Myanmar (Burma), is home to sparsely populated but ethnically diverse mountain communities such as the Shan and Hmong. The eponymous capital is the gateway to the mountain region. Overlooking it is Wat Phrathat Doi Kongmu, a 19th-century Burmese-style monastery with 2 ornate white chedas (stupas).
This area offers a unique opportunity to truly immerse yourself in the local language and dialects, culture and food.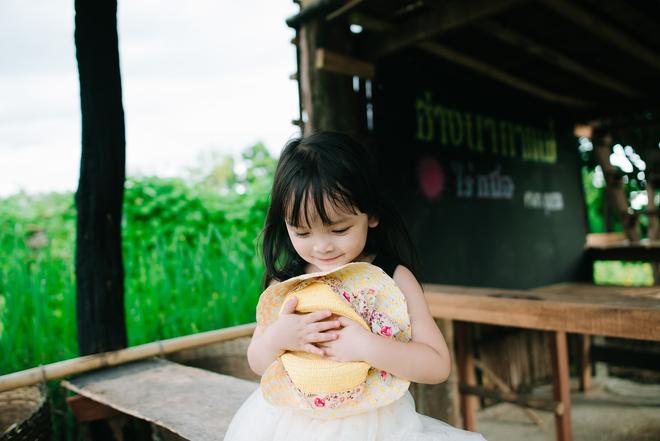 If you want to help the local economy (after a long lockdown), visit this quiet village with markets selling famous artisan porcelain. Located 40 km west of central Bangkok, it's a great destination for anyone interested in Thai culture and community tourism. Here you can enjoy the hospitality of local families and see for yourself how people live and work here.
Benja and rong mean "five colours", but in fact several different shades are used to decorate local porcelain items. It is a unique style of decorating a white porcelain base with multi-coloured enamels that dates back to the Ming Dynasty in China. The local porcelain represents some of the most colourful and decorative Thai handicrafts.
Although located in the paradise of digital nomads, this village is one of the "off the beaten path" destinations in the Chiang Mai area and guarantees a taste of true village life. It offers jungle walks, stream crossings, waterfall views, plus great coffee at local 'home cafes'.
Kampong is also famous for its production of mêeang (pickled tea leaves), so you can get a glimpse behind the scenes of the harvest. Traditional folk music, bamboo weaving and local culinary treasures are other attractions to visit in the village.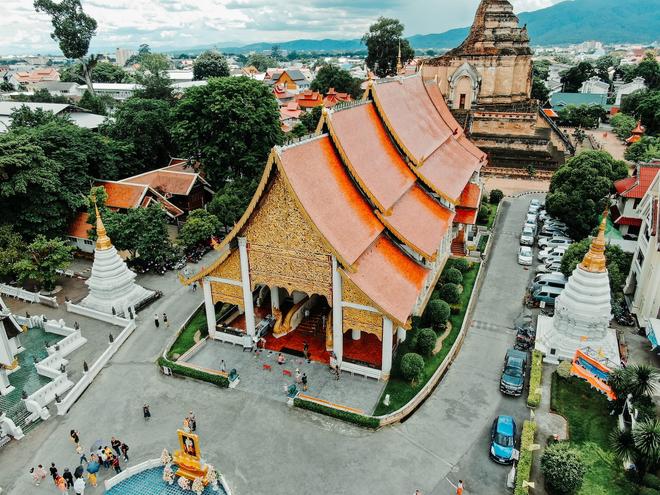 Chiang Dao, the "City of Stars", is a mountain town located in Chiang Mai province offering breathtaking scenery, hot springs, waterfalls and countless trekking trails. You can usually walk quite a long way here without seeing another traveller, making the area ideal for those seeking solitude. 
Pai, a three-hour bus ride from Chiang Mai, is a backpacker and hippie paradise filled with lush greenery, waterfalls and rivers. Compared to Chiang Dao, however, you'll encounter more tourists here, and you'll hear Western music from some of the riverside bars.
These beautiful natural parks lie side by side and offer an abundance of lakes, caves, ancient cliffs and even petroglyphs that are over 3,500 years old. You'll also find many temples and a variety of wildlife, flora and fauna, including munjacs, Indian sambars, dholes and an abundance of birds, as well as wild pigs.
If you're a fan of large bodies of water and bird watching, you'll be in your element at this stunning body of water surrounded by marshes and wetlands. The lake's geographical location and abundance of food makes it an ideal migratory spot for large flocks of avifauna such as the Chinese heron and the crow cuckoo. Locals often come here to sit next to each other in complete silence and watch what is happening over the water. The Zen-like tranquility of this lake will undoubtedly win you over.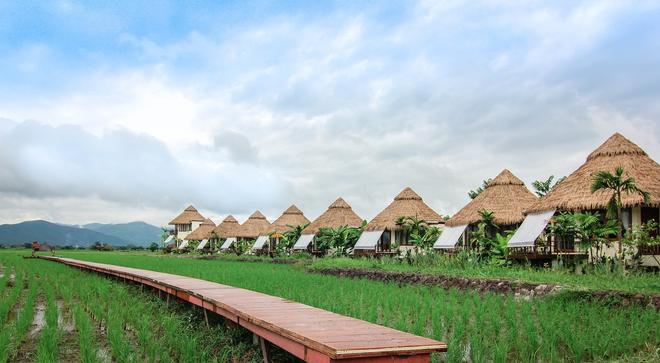 Thailand is famous for its beaches; especially the south-western region including Krabi, Koh Lanta, Phuket and other islands such as the strangely shaped Chicken Island, James Bond Island (famous for one of the Bond films, The Man with the Golden Gun), the beautiful Hong Island or Phi Phi National Park, whose islands are notorious for the film The Beach with a young Leo DiCaprio (namely Leh Island and its Maya Beach).
There are, however, other much less crowded yet beautiful beach areas, such as Hat Saeng Chan beach, where a series of artificial lagoons have been created to provide protection for small fishing boats and act as a barrier against erosion. As a result, the shallow and calm waters here are ideal for snorkelling, paddle boarding and more. In addition, you can see local fishermen in action as they fish and dry their catches in the sun.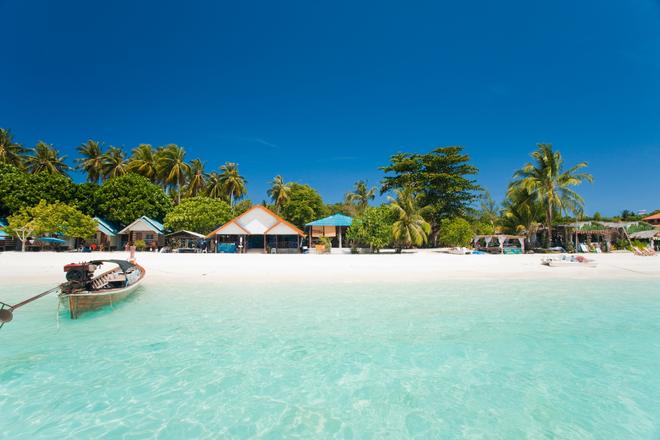 The province adjacent to Krabi on the Andaman Sea also offers majestic limestone cliffs, numerous caves and mangrove beaches, but is much less visited than Krabi.
It's more popular beach resorts include Koh Kradan or Koh Muk, where the Emerald Cave of Morakot is located, which is only accessible at low tide. Popular mainland beaches include Hat Long Yin and Hat San.
Foggy mountains, eclectic campsites where you can spend the night under the starry sky, unspoilt nature –⁠ all this is offered by this province in the west, whose capital (eponymous) city, however, hides a gloomy past.
During World War II, prisoners of war were tasked with building the Burma-Siam Railway (the so-called Death Railway) and bridging the Khwae Yai River. To this day, this bridge is a poignant reminder of the countless prisoners of war who perished here under terrible conditions. Thousands of Allied soldiers lie in the Kanchanaburi War Cemetery.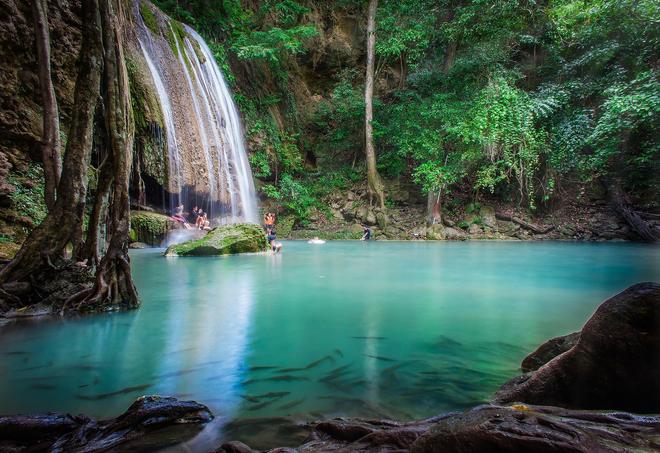 The beautiful scenery of the province is well worth a visit! There is also the Giant Rain Tree and the Erawan National Park. With a seven-tiered waterfall, relaxing natural pools and a number of caves to explore, Erawan is a great place to unwind.
As is well known, although Thailand is predominantly Buddhist, there is also a Muslim community (e.g. in Krabi). Koh Jum is a quiet, barely visited by tourists island, with a vibrant Muslim fishing community that is very happy to welcome "western guests" and show them their daily life. Excellent cuisine and beautiful beaches are commonplace on this island.
Day-trip enthusiasts from Bangkok usually prefer the historic city of Ayutthaya (founded in 1350 as the second Siamese capital after Sukhothai) to Sukhothai - that is, unless they prefer the beaches of Pattaya and adjacent islands or trips to floating markets like Damnoen Saduak. This is because Ayutthaya is only 80 km from the capital, while Sukhothai is 400 km north of the capital.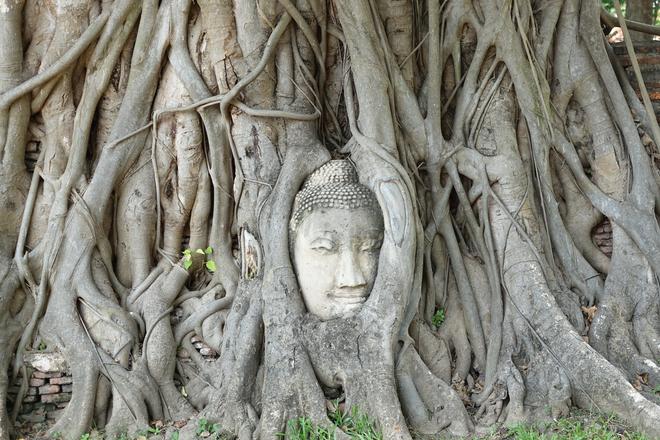 This historic city was the first capital of Siam. Like Ayutthaya, it boasts enchanting temple ruins that evoke strong emotions and inspire great respect and admiration. The main attraction is the Khmer-style Wat Mahatat, a UNESCO World Heritage Site.
A rural province in northern Thailand bordering Laos and abounding with numerous national parks, Nan is full of natural and authentic charm. The vast Doi Phu Kha National Park in the northeast of the province features waterfalls, limestone mountains, caves and rare plants. Nearby, the heavily forested Khun Nan National Park is home to wild pigs, black bears, reptiles and birds. The sleepy provincial capital of Nan lies on the banks of the Nan River and offers an ideal base. Here you can hire a motorbike and set off to explore the province, where minority communities such as the Hmong live and where traditional life can be seen in its authentic, rustic form.
The city of Chiang Khan in the Loei province is similarly rustic and picturesque. With its historic teakwood houses, Chiang Khan's location on the banks of the Mekong River offers unrivalled sunset viewing opportunities.
This temple is a great alternative to the popular Angkor Wat in Cambodia. It's also built in the Khmer style, and while not necessarily as large and impressive as its Cambodian counterpart, it is magnificent and well-preserved in its own right, despite being built between the 10th and 13th centuries. Located on the edge of a volcano, a visit is undoubtedly worth the five-hour drive from the capital.