Today we want to present you with the Japanese top list of places to visit. It's a bit of a mix, offering a little bit of everything –⁠ from famous tourist attractions, to charming nature, to unusual (and delicious) culinary experiences. Here are the reasons to fall in love with Japan.
You'll find the notorious places (Tokyo, Nara), but we've packed them with lots of interesting tips and insights. And lovers of not-so-traditional tourist destinations will also be in for a treat, who can enjoy an invitation to Kobe or even Myiajima.
Tokyo can be really lively and also very diverse. Sometimes you'll be dazzled by the tall skyscrapers, the colourful neon lights, the huge crowds rolling down the pedestrian zone and the ubiquitous hustle and bustle, other times you'll enjoy uninterrupted moments of peace and relaxation. Take Ueno Park, where crowds of locals gather and peacefully celebrate Hanami time. But Tokyo also offers wonderful temples –⁠ quite different from the ones you might otherwise know from Southeast Asia. And let's not forget the well-stocked sushi bars where you can take a break from sightseeing.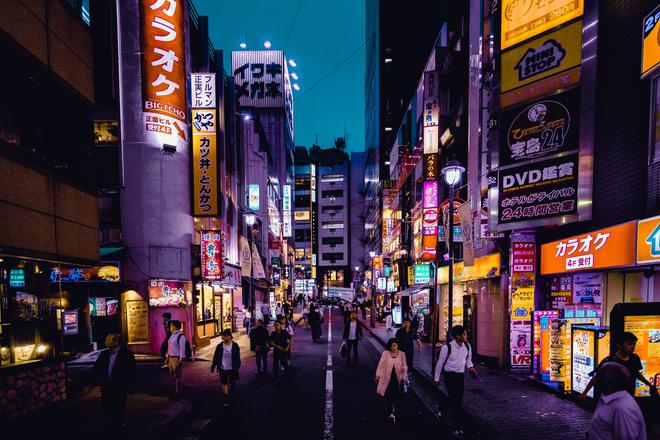 And that's not all: the endless queues for the best ramen you've ever eaten. The affluent Ginza district, known for its unusual and colourfully decorated facades... Tsukiji Fish Market, a must-stop for all food lovers. If you're lucky, you can also watch the fabled tuna auctions that take place here every day from 4 or 5 o'clock. And there's so much more. Just the top tips for visiting Tokyo would make for a separate article, so maybe next time. But definitely don't avoid it, as some travel guides advise. It would be a real shame.
Even though on the map it looks like Nikkó is a stone's throw from Tokyo, in reality the journey here is not so easy. Nikkó is a small town in the mountains. But if you do make it here, you can enjoy a tour of the absolutely magical temple complex. But don't be disappointed, it's often foggy and rainy. There are more religious sites here, but the most impressive is definitely the Tosho-gu Shinto shrine complex. It is also a mausoleum dedicated to the last of the three great "unifiers" of Japan. The temples here are indeed very ornate, often lined with gold, and the Yomeimon Gate will literally take your breath away!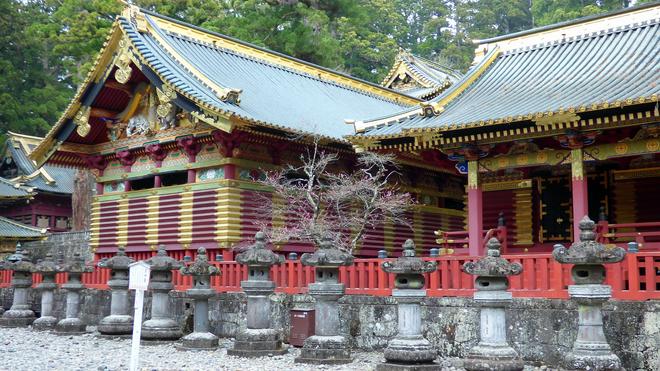 Unfortunately, Nikkó is so famous that even in the worst weather you will find crowds of visitors. However, most of the visitors come in autumn, when the surrounding trees turn many colourful shades of yellow, red and orange.
If Nara is known for anything, it is its deer. There are many of them and they are as tame as can be. Thanks to them, the whole area has been declared a UNESCO World Heritage Site. The city of Nara itself (population about 360,000) looks quite ordinary. But if you fancy a stroll, you'll appreciate the numerous temples scattered in various corners of the city. And, of course, you'll be accompanied by ubiquitous and hungry wildlife everywhere. So don't forget to buy some delicacies from the nearby stalls! This is a great attraction, especially for children.
Nara is also an important place from a historical point of view. It was the first capital of Japan and the seat of the imperial court, as early as the 8th century AD. And when the emperors moved away, it still retained its important religious status.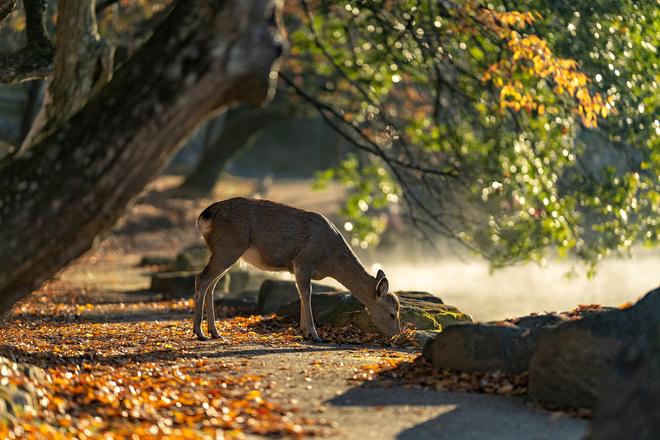 You will also find interesting culinary delights in Nara. Look out for tuna specialities and, preferably, miso tuna soup. Recommended.
It is here that you can still find that mysterious historical essence of Japan. In Kyoto, you can still see women in traditional Japanese dress (more often than in other cities), admire the wooden houses in Gion, the former geisha quarter, and see paper lanterns hanging at every turn or traditional cosy teahouses beckoning you to visit.
But make no mistake, there are still real geishas in Kyoto today. But they are rarely seen and really don't like to be photographed. Don't forget to visit the Golden Pavilion and Silver Pavilion, and of course the big temple complexes like Kiyomizu-dera or Yasaka-jinja, and many smaller, less popular but really impressive ones. Sometimes it is worth wandering into the half-forgotten corners and partially or completely skipping a visit to the most tourist-exposed places.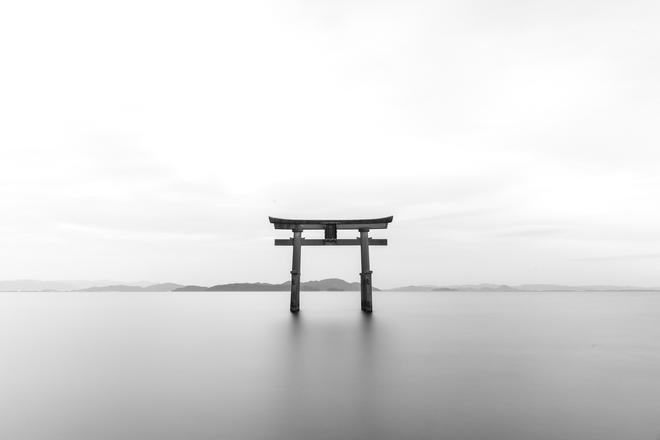 There are also the legendary gates (torii) and the famous Fushimi Inari shrine. You'll recognise them –⁠ they feature in almost every film about Japan.
When you say Japanese castle, Himeji is the one that comes to mind (although you can't always put a name to it). In reality, you're looking at the White Heron Castle. And yet, it took little for a beauty like this to disappear from the world. Himeji was badly damaged by air raids during World War II. Fortunately, the bombs missed the medieval fortress and it can still be admired in its original form. It was built in the 16th century with a massive rebuilding 100 years later.
Everyone heads there, but most tourists are here during Hanami (the cherry blossom festival) when it looks truly phenomenal against the backdrop of the pink petals of the ubiquitous cherry trees. Unfortunately, the inside of this building isn't quite as impressive –⁠ you're mainly looking at a lot of wooden stairs and not much else. Not surprisingly, the outer gates and the castle itself are arranged in a spiral to slow down any attackers as much as possible. However, you can bask in the fact that you are standing in the backdrop of many interesting films. The Last Samurai and the Bond film You Only Live Twice.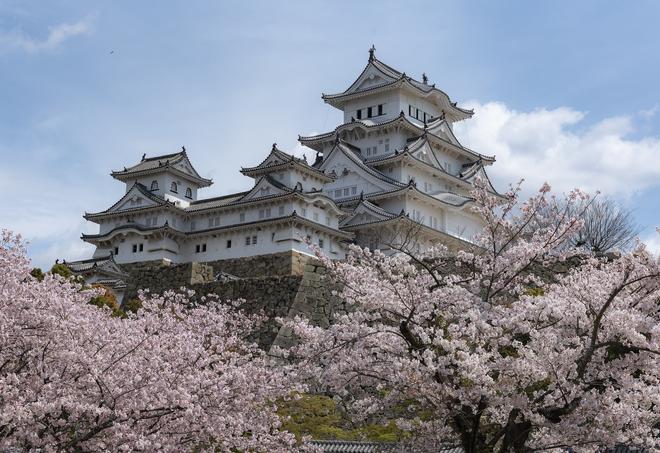 But don't miss the gardens. There are nine in the area, most of them dating back to the Edo period. They're also called Kokoen –⁠ for if you want to ask for directions.
Hiroshima won't offer you stunning views, fabulous temples or colourful streets full of women in traditional kimonos. Still, there is one reason to come here and that is the date of 6 August 1945. That's the day the big explosion that followed the dropping of the atomic bomb killed around 200,000 people. And in Hiroshima, more than 70 years later, you can still see the memorials of that event.
The most famous symbol is certainly the Genbaku Dome (Atomic Dome). This famous building was once the headquarters of the Industrial Development Promotion Organisation and today you can find it on every brochure about this city. The atomic bomb exploded just a few hundred metres away, but its skeleton remained intact. There were discussions about removing it, but in the end it became more of a monument. 
You must also visit Peace Memorial Park with its many memorials. Its symbol is certainly Sadako Sasaki –⁠ a 12-year-old girl who died of leukaemia caused by radiation from an atomic blast. She believed that if she could fold a thousand Orizura cranes (a symbol of good luck and longevity in Japan), she would recover. And though she eventually made many more with the help of friends, it didn't help. Today, it is mainly children who bring colourful paper cranes to the park.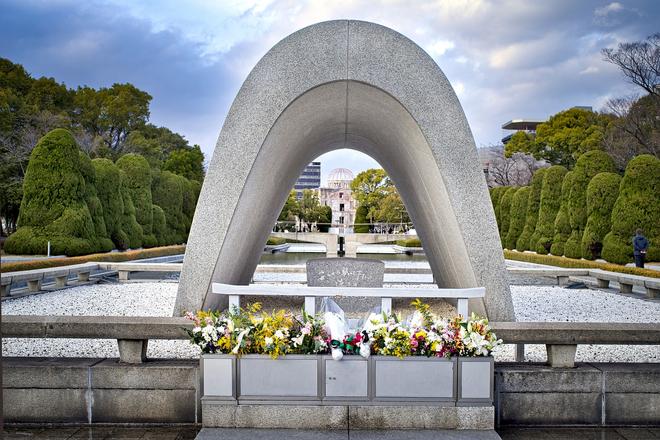 And the black Hiroshima Castle is also impressive. Although it was a victim of the explosion, like much of the city, it was completely rebuilt and reconstructed in the 1950s. And what to eat in Hiroshima? The oysters or the okonomiyaki omelette are particularly famous.
And there is one more reason to visit Hiroshima –⁠ near the Atomic Dome you will find a harbour from which you can easily reach Miyajima. It's also called Holy Island and you'll know it. Just remember the photo of the orange torii gate seemingly growing out of the water. Yes, most tourists head here (the gate itself was built in 1874), but Miyajima has more in store. Among other things, you'll find many temples here –⁠ 32 in this small area!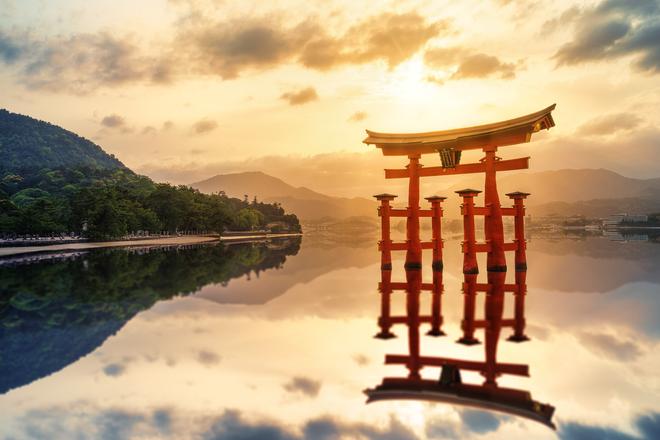 If you venture into the centre of the island, you'll be surprised at how quiet it is (for Japan, that is). Deer roam everywhere and the many street stalls beckon you to sample what they have to offer. In particular, look out for yakitori chicken skewers, oysters and the typical momiji-manju –⁠ maple leaf-shaped biscuits filled with things like red adzuki beans, chocolate or custard.
If you are a culinary gourmand, Kobe and its legendary wagyu cattle breed are not to be missed. Don't spare the money and treat yourself to a beef sirloin steak. You won't find such texture and flavour anywhere else.