Snorkeling is one of the most popular and easily accessible activities you can do on your summer holiday. There is nothing more breathtaking than swimming over coral reefs among schools of fish. We've picked out 7 of the world's top destinations with abundant underwater life for you to go to, on your dream winter holiday. You'll enjoy the beautiful summer weather and when you include snorkeling on your itinerary, your holiday takes on a whole new dimension.
The Hawaiian Islands are synonymous with paradise on Earth with clear waters. This American archipelago in the Pacific Ocean is made up of a large number of coral and volcanic islands. It's like a never-ending summer and you can come here anytime. There are only two alternating seasons: summer (May to October), when the average temperature is around 30 °C, and winter, with an average of around 25 °C. Temperatures drop only a few degrees at night to an average of 18–22 °C.
The most renowned island for snorkeling is Maui, where you can also experience swimming with sea turtles or snorkeling in the crater. Here you will find sheltered bays, translucent and calm seas with abundant underwater life.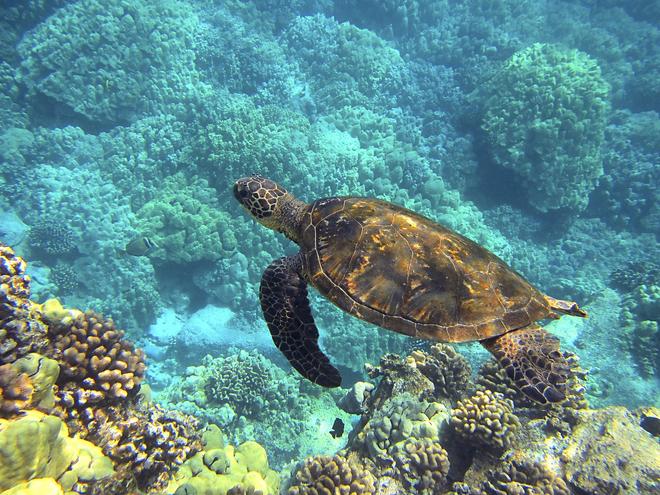 On the island of Oahu, not too far from the capital Honolulu, there is a popular nature reserve at Hanauma Bay with a beach, a habitat of green sea turtle, parrotfish and much more. The well-known Honolulu suburb of Waikiki, with its famous beach of the same name, is sure to tempt you to spend some time here after your arrival or before your departure.
Mozambique boasts 2,500km of coastline on the Indian Ocean and numerous islands, making it an ideal winter destination for snorkeling and exploring the underwater world. It's our secret tip, where you can visit well-known reefs, but also discover quite unknown places. You can see beautiful corals and schools of colourful fish.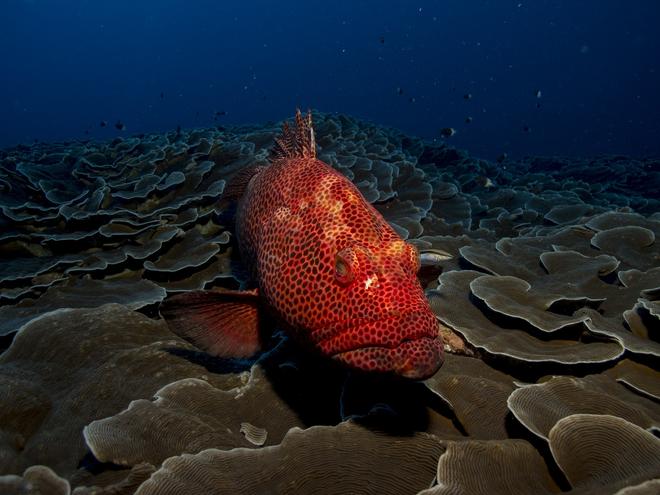 Between December and March, the average daily temperature is around 30 °C and the ocean water is usually 25 degrees or more. The most famous destination for diving and snorkeling is Praia do Tofo in the southern province of Inhambane. It is one of the few places on earth where whale sharks are found year-round. You can also encounter other underwater giants, as you can also see manta rays – the largest species of ray. The marine biodiversity here is truly magnificent.
Honduras is rightly one of the best snorkeling destinations in the Caribbean. This Central American country boasts coral reefs off the island of Roatán, where lovers of underwater diversity will enjoy themselves. There are also places where the top of the coral reef is so close to the sea surface that it is almost impossible to swim across. The abundance of underwater fish will convince you that you are truly in an underwater paradise.
Honduras is more than pleasant in winter. Although you're unlikely to avoid the rain, average temperatures of 30 °C will quickly dry you out again. On the island of Roatán, head due west to the pristine West Bay beach. Enjoy the white sand, palm trees and clear, calm waters. This major seaside resort is also the best place for snorkeling. All tourist amenities are located here, including luxury hotels, restaurants and bars.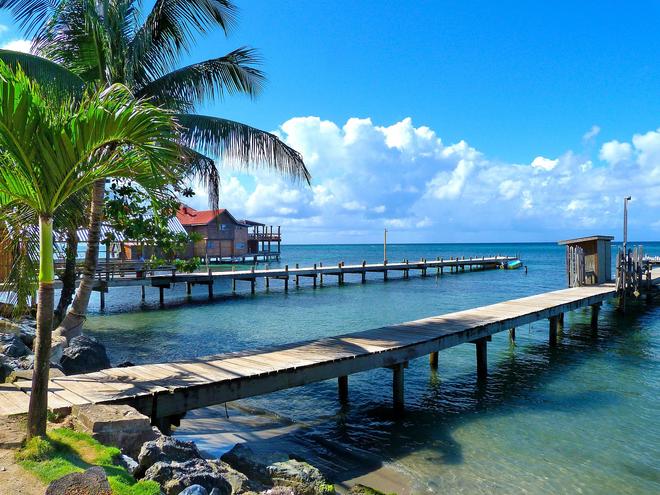 The smaller island of Utila, located about 29 km from the Honduran mainland, is still more of a backpacker destination. At the same time, the island is ranked among the top 10 snorkeling spots in the world due to its calm waters, abundant reefs and easy access. Visitors from all over the world are drawn here by the whale shark encounters.
This island nation in Southeast Asia boasts many breathtaking snorkeling spots. The Philippines is spread over more than 7,000 islands. As for the weather, it alternates between dry and rainy seasons. The best time to visit is during the drier winter months from November to May, when temperatures commonly reach 30 °C.
In the eastern part of the Philippine archipelago lies the province of Palawan-Coron, where we would like to invite you to explore the underwater life. Lusong Coral Garden in southwest Coron could be one of your destinations. You will enjoy many species of corals and fish in the crystal clear water. In Coron Bay, diving to WWII shipwrecks is also a big attraction.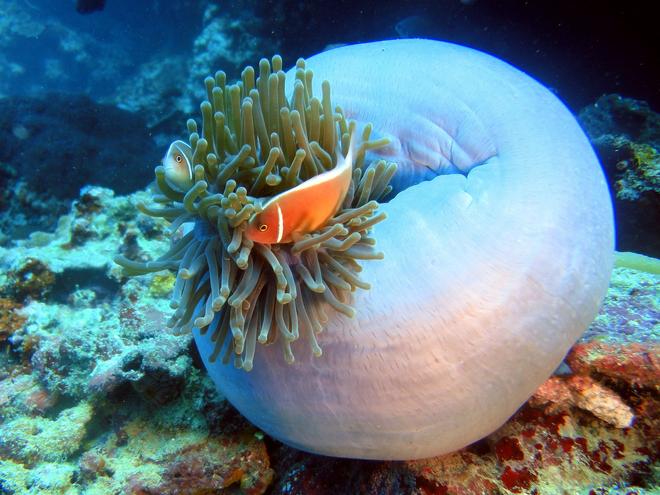 Off the southwestern part of Apo Island is the Marine Sanctuary. This is also rated as one of the best marine reserves with pristine corals and many marine species. In shallow waters, for example, leatherback and endangered green turtles can be seen.
November to April is the best time to visit the tropical paradise of the Maldives archipelago. It's a drier time of year, when average maximum temperatures consistently stay above 29 °C and usually don't drop below 24 °C at night. The number of rainy days per month is very low, so you can enjoy a sunny holiday on islets surrounded by clear aquamarine waters.
As a snorkeling destination, the Maldives definitely has a lot to offer. The islets are atolls formed by the gradual transformation of underwater volcanoes and consist of circular coral reefs that surround lagoons. Coral reefs can form around an extinct volcano in the warm, clear waters of tropical seas.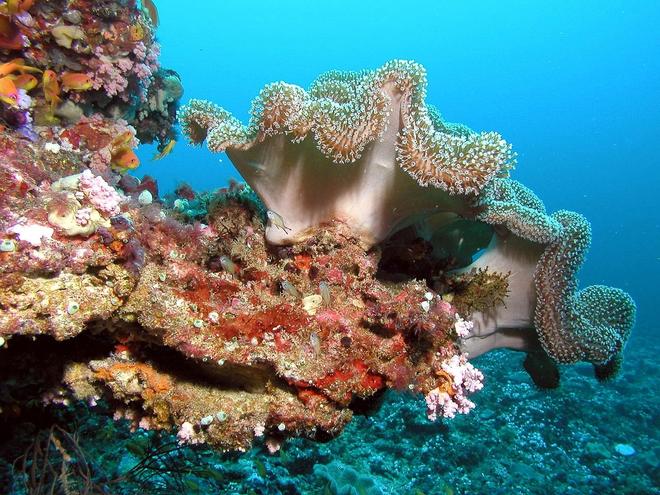 We recommend paying for an organized boat trip that will take you to one of the famous coral reefs. One of the best underwater spectacles is at Banana Reef (Kuda Kalhi). You will see many species of small reef fish at HP Reef (Girifushi Thila), which is also called the "rainbow reef" for its brightly colored corals. You can also spot stingrays, tuna, barracuda and grey shark.
The Caribbean island of Puerto Rico and especially the adjacent island of Culebra is one of the best snorkeling spots in the world. Culebra is an island of about 30 square kilometers belonging to Puerto Rico, which lies east of the large main island. Culebra is a renowned place where you can see sea turtles. The beaches here are surrounded by coral reefs and it is a great advantage that stunning snorkeling spots are accessible directly from the beach. Flamenco Beach, Tamarindo Beach or Carlos Rosario Beach should not be missing from your snorkeling itinerary.
The island of Vieques, which is closer to the main island, can be recommended for families with children. The area around the famous Bahia de la Chiva beach, for example, is shallow with snorkeling all along its length.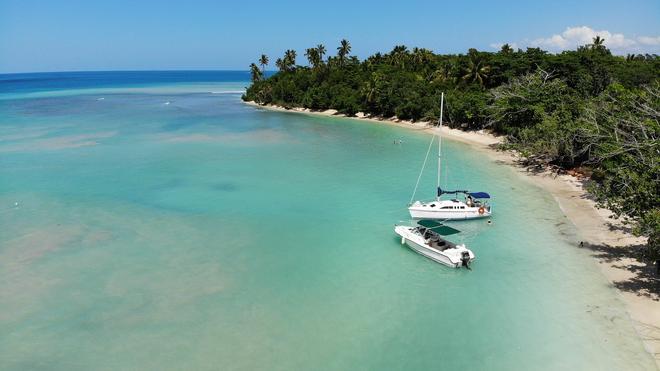 The weather in Puerto Rico is dry from December to March and the proverbial Caribbean hurricane season does not interfere. This runs from June to November. You can look forward to sea temperatures averaging around 25 °C and pleasantly warm daytime temperatures averaging 29 °C.
From Puerto Rico we will move to mainland South America, to Mexico. For snorkeling in Mexico, make sure you head to the southernmost tip of California Bay to an area called Los Cabos or the Yucatán Peninsula. In winter, Los Cabos will be dry and you can expect temperatures around 25 °C. The more southerly Yucatán will offer higher average temperatures up to around 30 °C.
The Los Cabos area in its eastern part of the California peninsula is home to the Cabo Pulmo National Marine Park, with the northernmost coral reef in the eastern Pacific, estimated to be 20,000 years old. The coral reef, with some 800 species, starts just a few metres offshore, so you don't have to take a boat to get to the good spots. Off the town of Cabo San Lucas in the El Arco area, where it's also possible to spot giant humpback whales in the spring which is a huge treat. The distinctive rock arch of El Arco is the symbol of the whole area and you can spot sea lions there.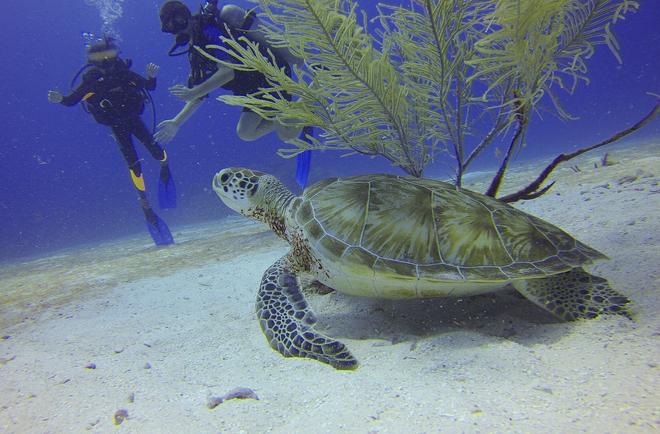 Our other tip for snorkeling in Mexico is the aforementioned Yucatán Peninsula, specifically Isla Holbox. This car-free island is one of the lesser-known destinations. Here you can experience the tranquility without the crowds of tourists and underwater you can see sea turtles, manta rays and dolphins.