Maori legend has it that Fiordland was created when the demigod Tū Te Rakiwhānoa carved out the rough ravines of the southern fjords around Preservation Bay and Dusky Sound with an axe, leaving Resolution and Secretary islands underfoot. As he progressed northwards, he gradually refined his art until it culminated in the creation of Milford Sound Fjord, Piopiotahi in Maori.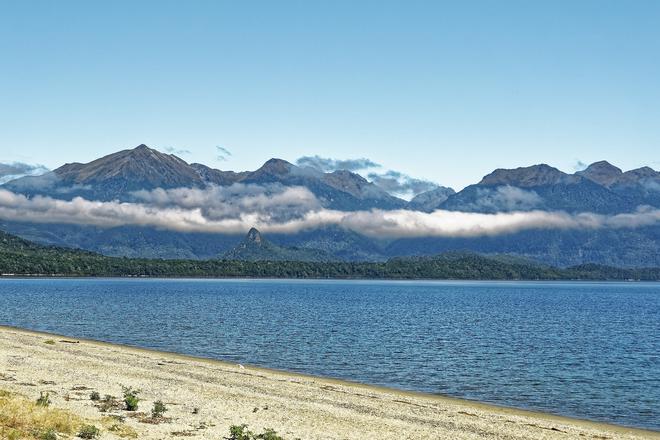 The small town of Te Anau is a natural gateway to the park and offers all the necessary services for tourists and farmers from the wider area. It lies on the shores of the lake of the same name, which is the second largest in New Zealand at 344 square kilometres. Glacial Lake Te Anau has three large arms, which can be navigated on the elegant historic motor sailer Faith. The cruise is accompanied by a walk to the pools hidden in the rainforest. You will find quality accommodation in the surrounding villages of Te Anau and Manapouri. If you like to play golf, try the luxurious Dock Bay Lodge. The Red Cliff Restaurant is very popular for its renowned experiential cuisine, where you must try New Zealand mussels, game from the nearby mountains or the local highly prized langoustines.
The town of Te Anau and the village of Manapouri will soon be connected by a 28 km long cycle path along the Waiau River at the edge of the national park. Along the Lake2lake trail, new views of farm pastures, the surrounding mountains, the meandering river and, in places, views to the rainforest open up. There are no significant climbs on the trail, but if you want you can help yourself by renting an electric bike. Lake Manapouri, which rightly boasts the title of New Zealand's most beautiful lake, was also formed by glacial activity. You can explore the diverse landscape of mountains, bays and islands, as well as the colourful vegetation, by cruise ship or helicopter.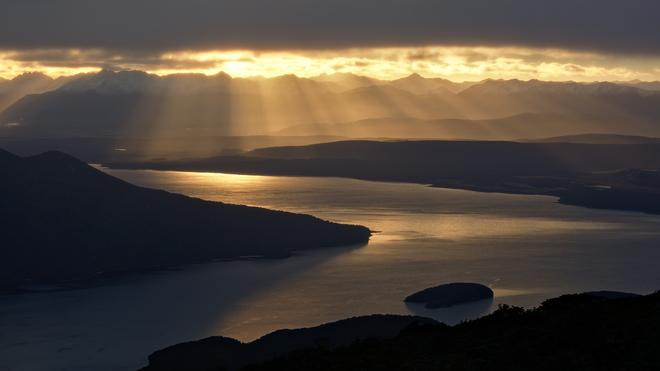 The popular three-day Kepler Track (approx. 60 km and 1200 m of elevation gain) is one of New Zealand's most beautiful hikes. It offers a little bit of everything –⁠ a path around Lakes Te Anau and Manapouri and along the clear Waiau River, a forest of many faces, glacier-carved valleys with steep walls of surrounding mountains and panoramic views. A highlight is the ridge route between Mt Luxmore and Iris Burn, which takes you amongst beautiful alpine meadows, getting a bird's eye view of the surrounding mountains and lakes. Plus you might meet the inquisitive mountain kea parrots.
If you only have a day, take a helicopter ride below the summit of Mt Luxmore. After reaching the top, walk to Lake Te Anau (5–⁠6 hours). At the end of the trip, you can shorten your return journey by water taxi.