Japan has a diverse climate due to its elongated shape and geographical features. The country experiences four distinct seasons: spring, summer, autumn, and winter. The climate varies from subtropical in the south to temperate in the central regions and subarctic in the northern areas.
The best months to visit Japan are March, April or May. We also highly recommend a visit in autumn. In general the best time to visit Japan depends on your preferences and the specific activities you plan to engage in. Here's a general overview of the seasons:
Spring in Japan (March to May): Spring is a popular time to visit Japan, particularly late March to early April when the cherry blossoms (sakura) are in full bloom. The weather is mild, and temperatures gradually increase as the season progresses. However, spring can also be unpredictable, with occasional rain showers.

Summer in Japan (June to August): Summers in Japan are generally hot and humid, especially in the central and southern parts of the country. Temperatures often reach 30 °C or higher, accompanied by high humidity. It's a good time for beach visits, mountain hikes, and summer festivals like Obon.

Autumn in Japan (September to November): Autumn in Japan is a beautiful season, characterized by vibrant foliage known as "koyo". The weather is mild and comfortable, with less humidity. September can still feel like summer, while November tends to be cooler. It's an excellent time for outdoor activities and visiting popular autumn destinations like Kyoto.

Winter in Japan (December to February): Winter in Japan can be cold, especially in the northern regions where snowfall is common. However, areas like Tokyo and Kyoto experience milder winters with occasional snowfall. It's an ideal time for winter sports enthusiasts and visiting winter festivals like the Sapporo Snow Festival.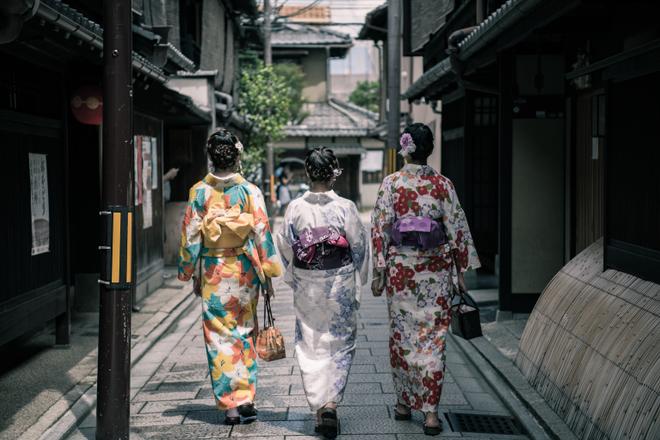 Japan. The land of the rising sun and sakura blossoms, the cradle of anime and manga. As you probably know, Japan is divided into four islands – Hokkaido, Honshu, Shikoku and Kyushu. We have written these travel tips mainly for the largest of them – Honshu. This is where the capital of Japan, Tokyo, is located, so it tends to be the most visited of the islands. So what shouldn't be missed if you manage to visit this exotic country? What does Japan offer?
Hiroshima is a place of unforgettable tragedy. Much has changed since the atomic bomb exploded, but the place is still worth a visit. Those of a more jaded nature will also enjoy a tour of the blast museum. It is interesting to see the atomic dome. A building with a concrete structure that was the only survivor of the atomic bomb. Today it's called the Atomic Dome and is a UNESCO World Heritage Site.
There is also an emotional memorial to Sadako Sasaki, a girl who contracted leukaemia several years after the atomic bomb due to radiation exposure. There is a legend in Japan that whoever makes a thousand cranes out of paper will have his wish come true. Little Sadako, of course, wished to be cured, so she folded and folded. But she didn't finish... This whole story started a movement that has resulted in an impressive memorial to all the child victims who did not survive the air raid.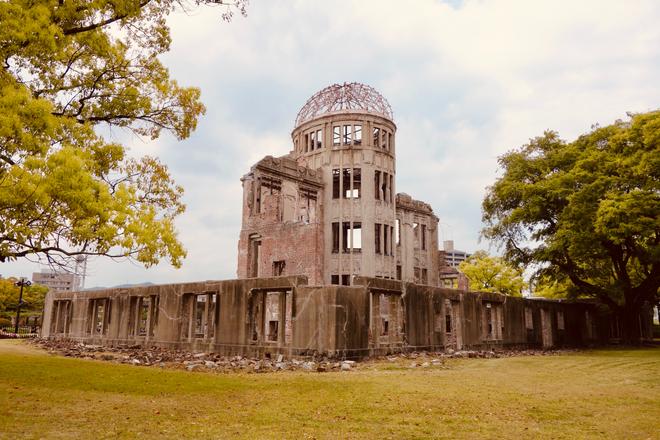 The memorial is surrounded by cranes sent in by people from all over the world, and it's a truly moving sight.
In Nagasaki, on the island of Kyushu, by contrast, an entire peace park has been built on the site of the tragedy.
Don't forget about nature. Although Japan may seem to be very technologically developed, there are also beautiful areas of nature. There is a now inactive volcano, and its near-perfect grey cone can be seen from afar on the horizon, so you definitely won't miss it. In history, the mountain was so sacred that only priests and pilgrims could reach it. Today however, tourists can go up there, but the climb is only possible in July and August. There are also five lakes in the area, which are very popular with the locals. Swimming is allowed in one of them, Lake Yamanaka, and you can also try water skiing.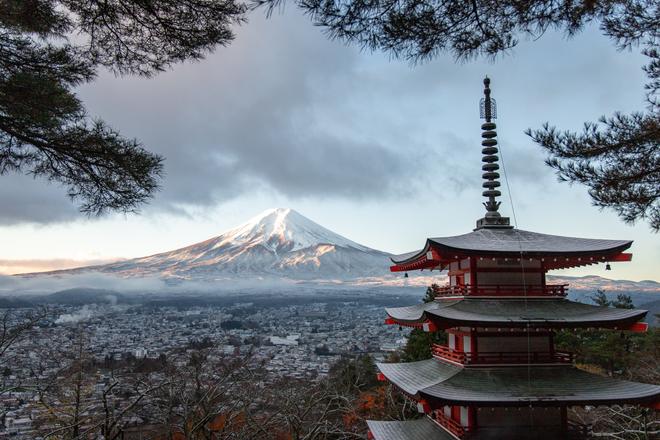 When visiting Japan, it would certainly be a shame not to visit one of the local temples. Faith is an integral part of the culture, and it is through this that you can learn a lot of interesting information and insights about a foreign country. Originally Shintoism was practised in Japan, but nowadays most of the population has converted to Buddhism, but you can find temples of both kinds all over the country. Don't worry, there are lots to choose from! Even in Tokyo, you'll find a temple on almost every corner. We'll take a closer look at one of them now.
This is the holiest and most sacred temple in Tokyo. However, among foreigners, it is especially famous for its large lantern hanging in the main, two-story, gate. It is usually only known when viewed from the side, but if you look at it from below, you will see a magnificent image of a dragon.
The city's marketplaces are also worth a visit, one located just outside the main gate of Sensoji Temple. Here you'll discover stalls with culinary specialties a short distance from each other, as well as gifts –⁠ kimonos, fans and chopsticks. These are just the beginning of a long list of treasures that can be purchased here at affordable prices.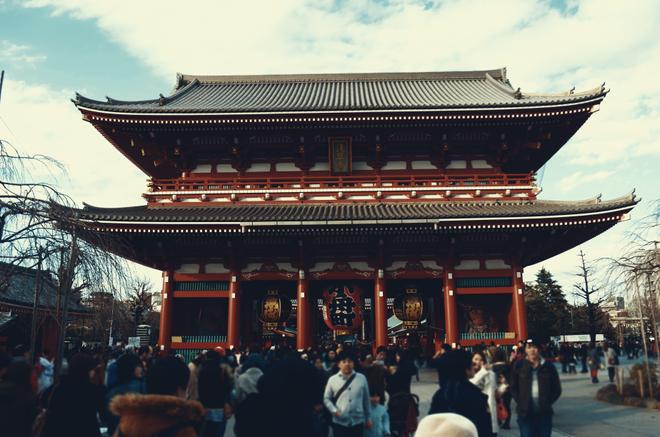 Although Tokyo Tower is the second tallest tower in Tokyo, it is certainly worth climbing it and looking around. The Japanese capital is so big that you can't miss seeing it from the observation deck at around 200 metres high. You'll be able to find places you've already visited and those that are still waiting to be discovered. And from above you can see that although Tokyo is full of high-rise buildings, big roads and other developments, the greenery is not to be missed either. The parks are most often found around the aforementioned temples. The shape of the tower is strikingly reminiscent of the Eiffel Tower, but it is a few metres taller and painted white and orange for the safety of air traffic.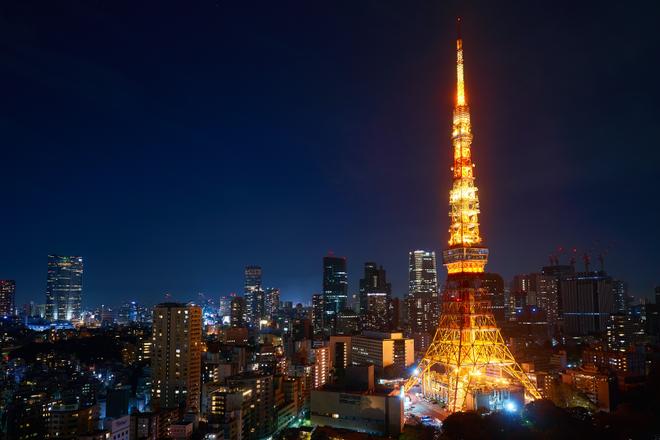 Who doesn't know about them? They're a hit in Japan. So much so that in Tokyo you can find the Art Aquarium, which specialises in koi carp. It's a combination of art and these special fish. You'll see them in round aquariums, square aquariums, in short, aquariums of all shapes and sizes. There are even aquariums in the shape of a water lily and a globe.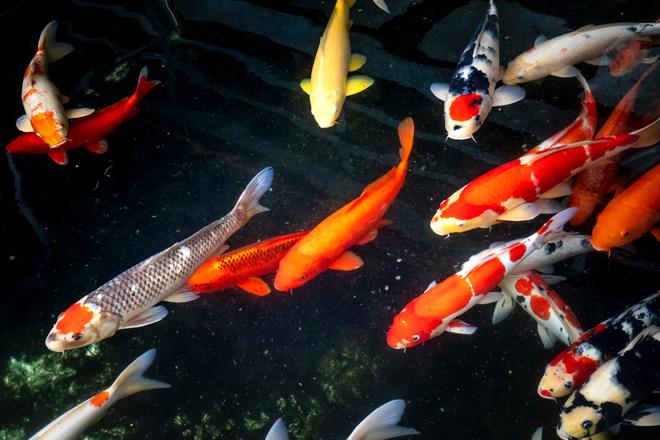 No matter how long you spend in Japan, there is always something new to discover. It's a country of many faces. In addition to this list, it is certainly worth visiting the Imperial Palace in Tokyo, the cities of Hakone and Kyoto, and the world-famous port of Yokohama, for example. Also worth seeing is Himeji Castle, which is one of the twelve surviving castles, and is rightly considered by many to be the most beautiful of them all.
Or, wander the streets of the big city and try the local public transport. Head to a local restaurant for a renowned specialty and sample sushi in its place of origin. It is said that every country has a distinctive taste, and for Japanese cuisine this would undoubtedly be the umami taste, which was discovered here and later added to the list of essential flavours. Do you know it? You can find it even in food that you probably have often, such as tomatoes. But in Japanese traditional cuisine, it is more concentrated and much more noticeable.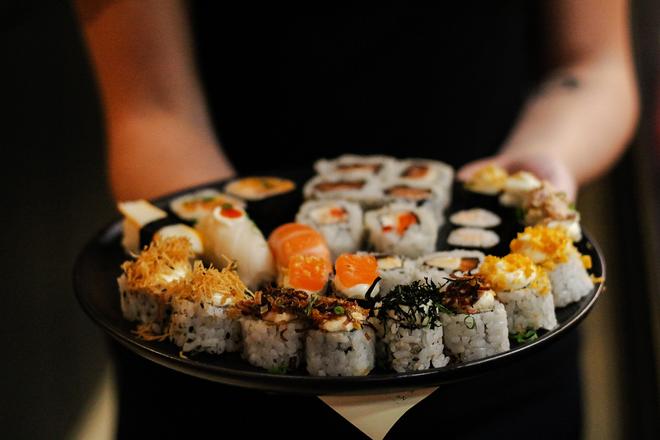 People here are nice to each other, even the shop assistants keep smiling and everything works like clockwork. In short, no matter where you go in Japan, it is such a different culture that you are sure to take home an unforgettable experience.