Marsa Matrouh is a totally unique Egyptian destination with beautiful beaches of fine white sand and incredible turquoise sea, where you'll feel like you're in the Caribbean. Compared to the notorious Red Sea resorts, Marsa Matrouh, located halfway between Alexandria and the Libyan border, has several undeniable advantages. The snow-white sandy beaches here provide gradual and safe access to the sea, which is usually very calm thanks to the natural breakwaters. The general atmosphere in the resort, which has only recently begun to be discovered by foreign visitors, is also calmer. The local climate will please those who don't like very hot weather, which is rare here due to the stable winds. Marsa Matrouh is also an excellent base for sightseeing trips to the surrounding area.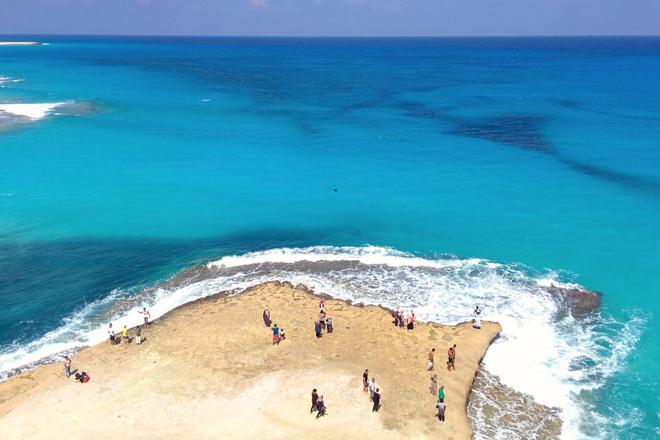 About 340 kilometres south of Marsa Matrouh is the vast Siwa oasis. Filled with date palms and olive trees, this place is definitely worth a visit. The ancient burial site of the wealthy Egyptians, Greeks and Romans, known as the Mountain of the Dead, is a remarkable site. The tombs have preserved reliefs and hieroglyphic inscriptions in their original colours. The decoration is a combination of Egyptian and Greek styles and in some parts you will see the likeness of the god Osirides. You can also visit the ruins of the temple of the god Amon, one of the most important oracles of antiquity. Don't miss the salt ponds and Cleopatra's Baths – the hot spring where the last Egyptian ruler is said to have bathed. Thanks to the quality of the motorway, a trip to Siwa is a day trip, starting early in the morning and arriving back in the evening. In Siwa you will be impressed by the specificity of the local culture and the predominantly Berber inhabitants. Due to the remoteness of this settlement, they have historically maintained a great deal of identity. They did not accept Islam until many centuries later than most of Egypt, and the locality also became infamous for alleged homosexual marriages.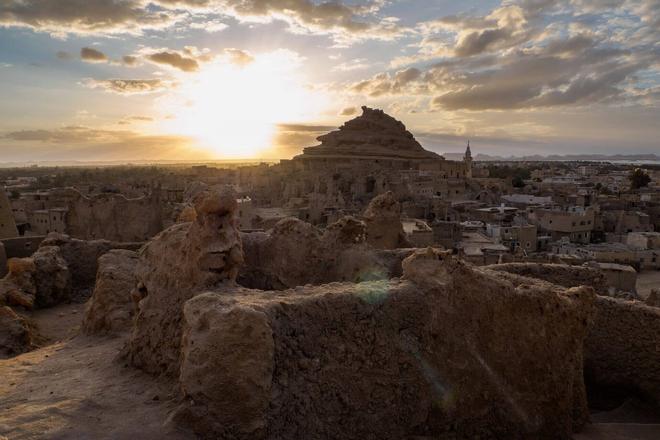 In one day, Marsa Matrouh can also be reached by a detour to Cairo or to Alexandria, 250 kilometres away, where a travel programme can include, among other things, the medieval fortress and citadel of Qaitbay or the fascinating building of the modern Library of Alexandria, which refers to the most important and largest educational institution of the ancient era. Closer destinations in the cities of Marsa Matrouh and El Alamein include stops at sites through which the tumultuous history of the 20th century was traversed. It was there that the important battles of World War II between the Western Allies and the "Axis" troops led by German Field Marshal Rommel took place. They took control of the entire region for a relatively short period of time.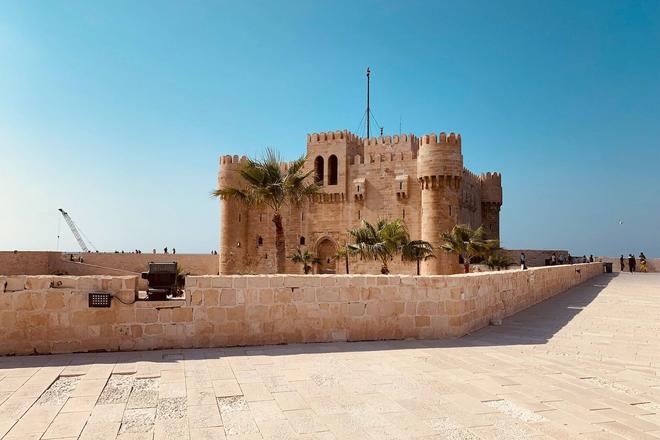 Marsa Matrouh – attractions: the Rommel's Hideout (now a military museum), Cleopatra's Rock
El Alamein town – attractions: 2 important battles during WW2, military museum commemorating WW2 in Egypt, German and Italian Battlefield Cemetery, plus El Alamein itself is a nice resort with beautiful beaches and comfortable hotels
City of Alexandria – attractions: Alexandria National Museum, Library of Alexandria, Qaitbay Citadel
Saharan Siwa oasis – attractions: the Mountain of the Dead, the fortress and the adjacent traditional village of Shali, the ruins of the temple of the god Amun, Cleopatra's Baths, salt ponds