The pink colour of the lake is due to a diverse mixture of microorganisms containing carotenes, living only in salt water, but not in the sea. Evaporation of the water from the shallow lagoon then makes the colour even richer. The Mexican Pink Lagoon was created by salt mining, which has been going on here for a long time and provides a livelihood for the local population.
Mexico is not the only country where such a lake can be found. Others are known in Australia, Spain and Crimea.
From the city of Valladolid, the Pink Lagoon can be reached by bus in the direction of Rio Lagartos. Head to Las Coloradas, and for the last part of the journey you can take the so-called taxi colectivo, which is waiting to fill its capacity with passengers and is thus much cheaper than a classic taxi.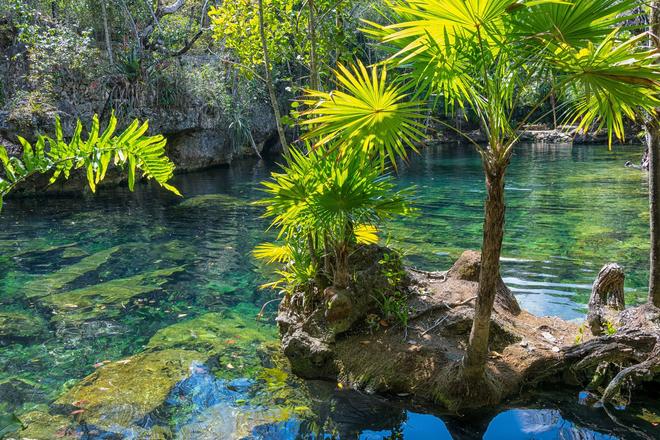 It is recommended to go here early in the morning to avoid the crowds of other tourists on ATVs and in off-road cars. You will keep the idyllic atmosphere of a quiet morning in your memory.
The Pink Lagoon is situated on the edge of the village. Pink ripples splash on the white sand, and the white buildings of the salt mine shine on the other side of the lake. A sandy path leads to it along the mangroves.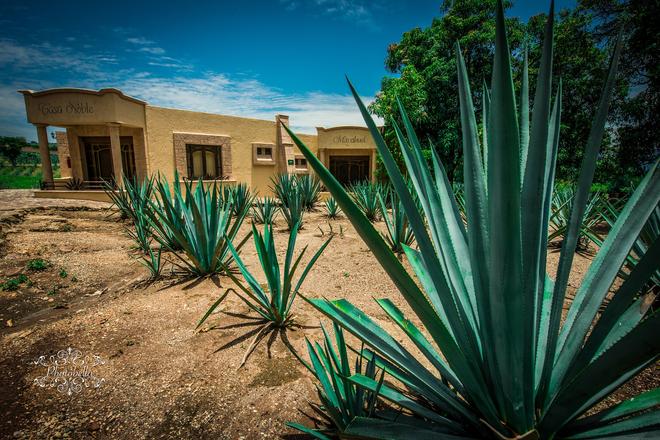 Here you will find grassy wetlands with pinkish water and agave plants. You may also encounter crab-like animals. This is the American sharpshooter, the closest relative of the long-extinct trilobites. It lives in the Gulf of Mexico and can reach lengths of up to 90 cm, and weighs up to 4 kg with its tail spines. However, marine pollution has now made it an endangered species.
You'll also see flamingos – beautifully majestic birds with long graceful necks. During the courtship season, from June to August, there are said to be 20,000 of them! They get their pink colouring from the carotenes of the plankton they feed on.
You'll be clicking the camera shutter countless times. If you walk further along the shore, you will come to the so-called Mayan Baths. The white clay mud here was used by the Mayan civilisation as a natural repellent. Today it is widely used in the pharmaceutical and cosmetic industry for its high content of medicinal calcium. Rub the mud on your face and arms!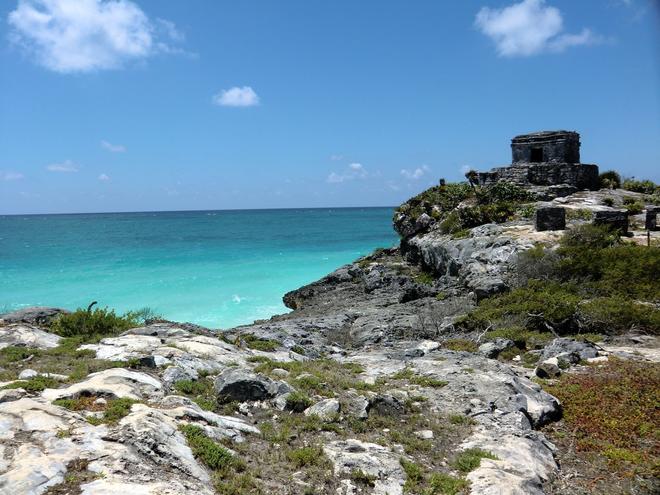 A little further on, you can wash off the healing mud on the white beach of the blue sea. Here you can watch the aerial stunts of pelicans.
You don't have to look at the lake through rose-tinted glasses, it really is pink!