This small emerald green island lies off the northern coast of Honduras. Together with Utila and Guanaja, it forms The Bay Islands archipelago of Honduras. You may be surprised by its length, which is only 77 km. As it is shaped like a narrow roll, at its widest point it measures only 8 km! Travelling by plane, you will probably land at Juan Manuel Gálvez Roatán International Airport. You don't need a tourist visa, just an online completed and approved transit ESTA. Visiting Roatán doesn't even require any special vaccinations.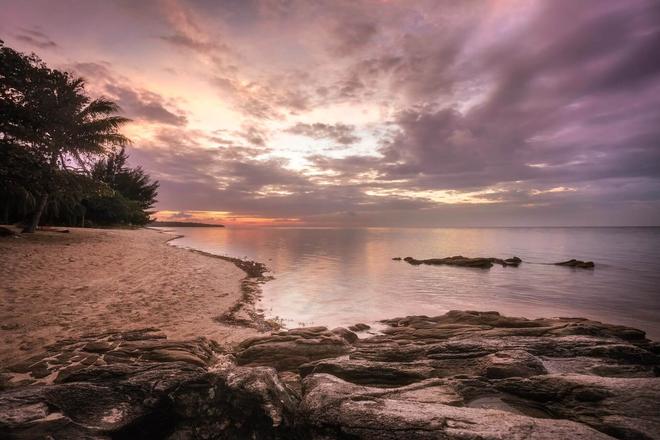 Upon arrival, it's a good idea to shop at the nearby Eldon's Supermarket for everything you need (there's a second branch in French Harbor, in the middle of the island). For those who aren't into digital detox or just want to stay in regular contact with friends, we recommend getting a local SIM card and a 5.5GB internet package (for $21). You can choose from 2 operators, Tigo and Claro. Simply buy a new SIM card at their office after presenting your passport.
Now comes the accommodation. You have many options all over the island, and it just depends on what you prefer. Roatán is extremely dynamic. The western part is very popular thanks to the most famous beach in the world – West Bay Beach. You'll see more tourists here and there's no shortage of nightlife, excellent restaurants, beach bars and activities.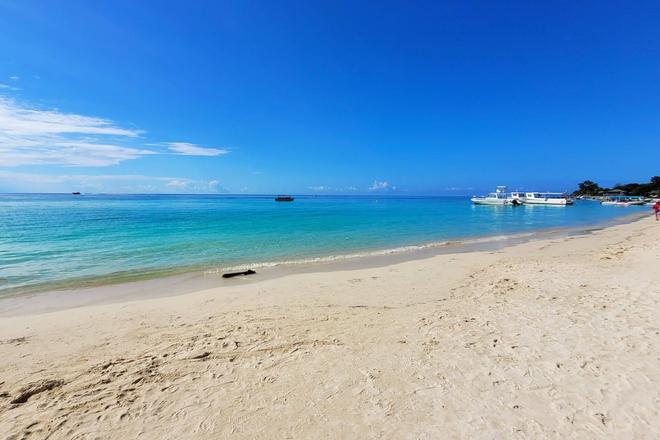 The complete opposite is the eastern part, dominated by Camp Bay Beach, where there is only one dirt road leading to it. This beach is natural, beautiful and you'll mostly be on your own. There are only a few boutique hotels, bars and rental houses in the area. The drive from one end to the other takes about 2 hours on the main road, although it always depends on the traffic situation at the time. Each part has its advantages and disadvantages. A compromise might be the middle part with its capital French Harbour, where you have wonderful places nearby like Parrot Tree with its own artificial lagoon or one of the most extensive resorts – the 18-hole golf course Pristine Bay.
But if you're looking for something really special, you might like a cosy eco-hotel right on the beach, surrounded by unspoilt nature in Sandy Bay, Tranquil Seas. It is run by a Czech family who strive to offer the best to their guests. In addition to a water bar and its own dive centre, you will find the renowned first-class restaurant The Sunken Fish, where more than just seafood specialities await you. As you stroll around the area, you'll be greeted only by local islanders from their beachside abodes, adding to the authenticity of your stay. You can practice yoga or get a massage with heated bamboo sticks as the sun sets. 500m down the beach you'll come across Antony's Keys Resort, where you can swim with and take photos of dolphins.
The entire island of Roatán is surrounded by a healthy colourful coral reef full of fish and animals. The Mesoamerican barrier reef is the second largest in the world, and it is a major attraction for divers and tourists from all over the world. No wonder there are dozens of dive bases and around 176 dive sites across the island. The centre of diving is undoubtedly the small town of West End, from which countless boats set sail daily for an amazing adventure. In addition to diving, fishing is also plentiful. If you're lucky or know the right spots to drag your bait, you can pull in a lot – from fish like wahoo, mahi mahi, barracuda and even swordfish. You really need to know how to do this though, as we've heard that swordfish can weigh up to 650kg! Professional fishermen charge about $350 for 4 hours, but it always depends on the type of boat, engine, crew, distance to fish, etc.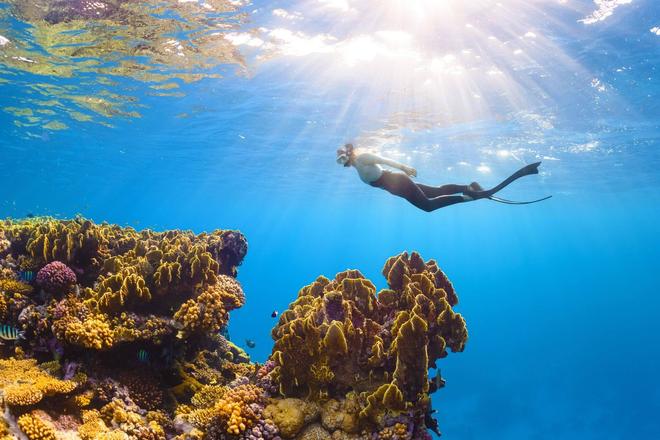 Adrenaline enthusiasts will enjoy parasailing, jet-skiing, flyboarding or the popular zip-lining on the west side where you go right over the tropical jungle called Gumbalimba Park. By the way, Gumbalimba is the national tree of Roatán, which is also called the "naked Indian" or "tourist tree" because tourists can quickly get sunburnt on Roatán and then the locals laugh at them for looking like their tree, whose bark resembles leather when it peels off. But the greatest experience for us was a trip on Stanley's submarine to the bottom of the Caribbean Sea. You'll meet animals that were here before the dinosaurs. But be prepared to pay at least $1000 for 2 people.
Even in the east of the island you'll find adrenaline satisfaction. You can climb Roatán's highest hill, Picacho Hill (225m), which offers breathtaking views, or kiteboarding is very popular here. We love watching the surfers from the amazing waterside pub La Sirena, where they'll mix you the best rum punch on the island. Watch out for it though, it's usually made with several types of rum and orange, grapefruit and pineapple juice too, so you won't sense any warning signs. After a few drinks, you may suddenly feel the strong effects!  
If you're a lover of unspoilt nature, undisturbed surroundings, diverse flora and fauna and don't mind the sight of naked bodies, we can recommend the fabulous resort to the east – Paya Bay with the only nude beach on the whole island. Even further east is the only sporadically populated area of Santa Helena and its mysterious caves and Port Royal with its charming mangrove channel, where you can even spot a saltwater crocodile.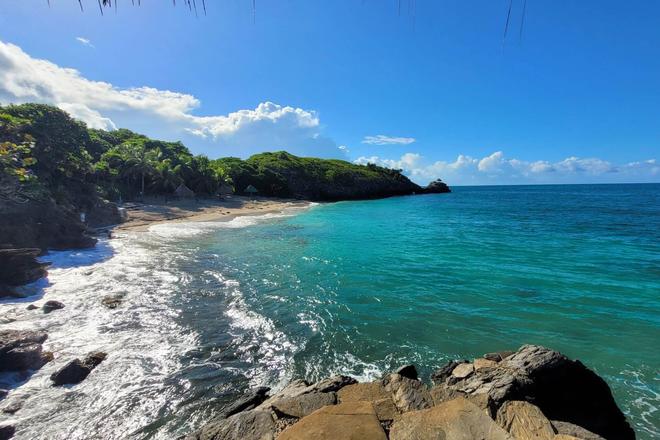 And what does the central part of the island have to offer? The most beautiful beaches here are definitely Fantasy Island and Havana Beach (Palm Beach), where you can ride a horse along the beach or try the specialty of the fiery plover. We also definitely recommend visiting the islands of Little and Big French Key, where there is a Zoo. Here you can take a picture with the sloths in addition to the monkeys. We guarantee you won't get a funnier photo for your social media profile anywhere else. There is also an iguana farm where you can feed these amazing creatures and learn about them. Like the fact that they're protected and can't be hunted. Even so, you'll still find them on the menu of the local establishments.
Gastrotourists will also satisfy their taste buds. Seafood and fish are sure to be a major part of your diet. Shrimps and crawfish are excellent and fresh, while snapper, tuna, king fish, sea bass and conch or conch meat are definitely fishy. Thanks to the high demand from Americans, you can sample a variety of quality Honduran beef steaks, ribs and hamburgers. Latin food lovers will enjoy tacos, pork chops, churrasco, pastelitos, baleada and plato typico, a plate of everything from beef, fried plantains, beans, marinated sausage, sour cream and lots of tortillas.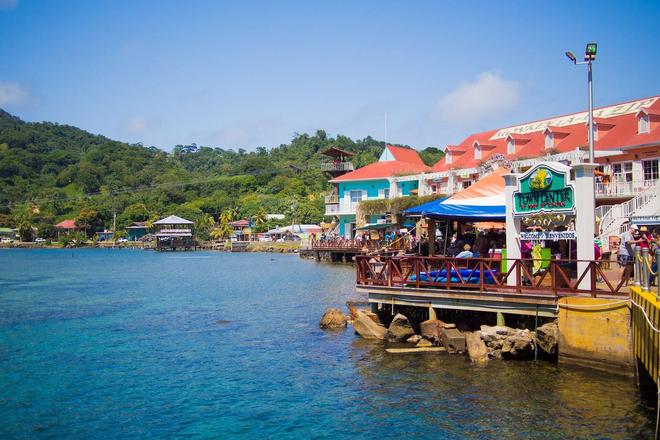 If you feel like all this isn't enough, you can hop in a helicopter and fly around the island. You can also kayak around the whole place, but of course it will take a few days and definitely needs good planning – plus stamina and the gods must be in your favor. Or you can charter a boat and head out to the postcard-perfect romantic island of Pigeon Cay, which must certainly have been made for a proposal! Sailors won't want to miss the Honduran government's Cayos Cochinos protected area, which consists of two islands and 13 small coral atolls and is still part of the Roatán territory. National Geographic wrote of them: "The waters around these coral islands are every marine biologist's dream." On your way to them, you're sure to spot wild dolphins, flying fish, schools of tuna or even whale sharks. You'll be breathless for a few seconds if you get the chance to dance in the water alongside this "king of the seas".