At first glance, not an interesting place, but at second glance Holguín is a vibrant modern city with friendly residents and a rich history. Its uniqueness is also due to the fact that the local airport is served by international flights from a number of countries. This makes it much easier to get to the eastern part of Cuba without having to make the long, multi-hour journey from Havana. This is especially useful if this is your second time in Cuba and you have already visited the main tourist destinations, including Havana.
The centre of the city is Parque Calixto García, a picturesque square that is full of cars during the day but is replaced by locals at night, who form small groups singing, dancing or just sitting around. They are happy to talk to you, even if you don't speak Spanish. As well as the classic Cuban bars, there's the Casa de la música dance club, where you'll find warm people, salsa rhythms and excellent rum.
Houses built in colonial architecture are well maintained and can be found in a variety of  colours. If you venture further away from the centre, you may be attracted by the huge local school campus, the Zoo or the many monuments and statues commemorating the revolution, Fidel, Che Guevara and other heroes of Cuban history.
An interesting place in Holguín is the Loma de la Cruz (Hill of the Cross), which protects the city from the north. A tarmac road, a winding dirt road and a steep staircase lead to the top. And what's so interesting at the top? Aside from the dominant transmitter and the low stone lookout tower, there's a pilgrimage site dominated by a huge cross made from a rare Cuban caguairan tree (it's incongruously lit blue at night, and blessed by Pope Francis himself).
It is said that anyone who does not climb this mountain during a visit to Holguín does not really visit Holguín. It offers a magnificent view of the whole town and its vast and hilly surroundings. A sunset or sunrise here, in good weather, will leave lasting memories.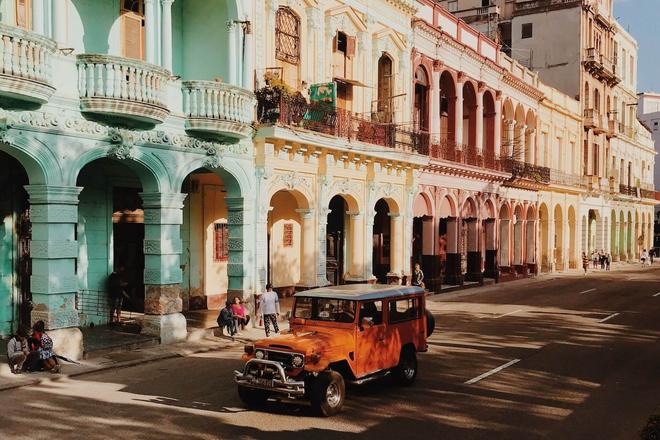 About an hour's drive northeast of Holguín (depending on your mode of transport), you'll come across the town of Guardalavaca, which has a coastline lined with endless stretches of white-sand beaches. Look for coral reefs full of colourful life in the sea, and mangroves, hummingbirds, tree nutria, iguanas and literally swarms of crabs on the shore.
It's definitely worth spending more than three days here. For accommodation you can stay at a typical Cuban casa particular or take advantage of one of the many resorts that are springing up like mushrooms after the rain. In either case, you can rent a sea kayak, pedal boat or pay for a diving course.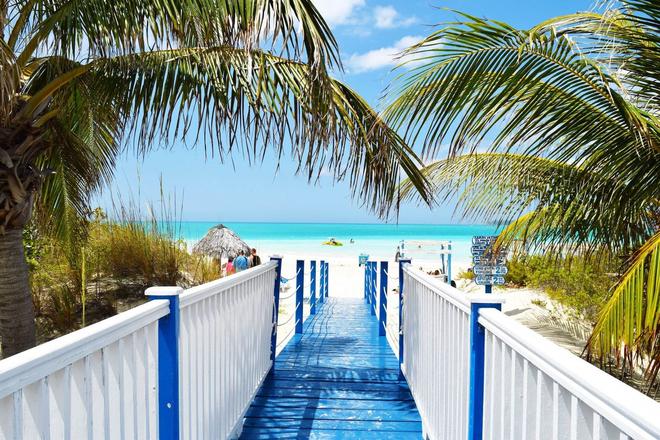 The most popular means of transport for tourists is undoubtedly the taxi. Especially if you are a group of three or four travelers, a taxi will be the cheapest. Moreover, it is a very flexible and fast option. You can bargain successfully and the cars are mostly those classic American vintage ones, with all kinds of homemade improvements. So you're sure to enjoy the ride. Definitely ask the driver for music and beware, drivers here are not very willing to drive in the dark. English is usually not a problem.
Another option is to find a place where the so-called colectivos start from. These are a kind of shared taxi, and can include a van or on the back of a truck. This is the most cost-effective option. Just expect to inhale smoke and eat a lot of road dust. On the other hand, you'll bond more with the locals. For this option, you need to speak at least basic Spanish.
Hiring a horse or horse-drawn carriage is not difficult in eastern Cuba. For shorter distances, it is a combination of a transport option and a powerful experience. The horses here are small and tame.
Renting a bike from the rental agencies is easy but quite expensive. 10 CUC/day. If you want a bigger adventure, ask the locals, and get a bike for a third of the price and have even more fun with it.
A boring but sound transport option is Viazul's long-distance buses. They're not too cheap, but they'll reliably take you huge distances, even overnight. Beware, from some places you need to buy/book tickets up to two days in advance.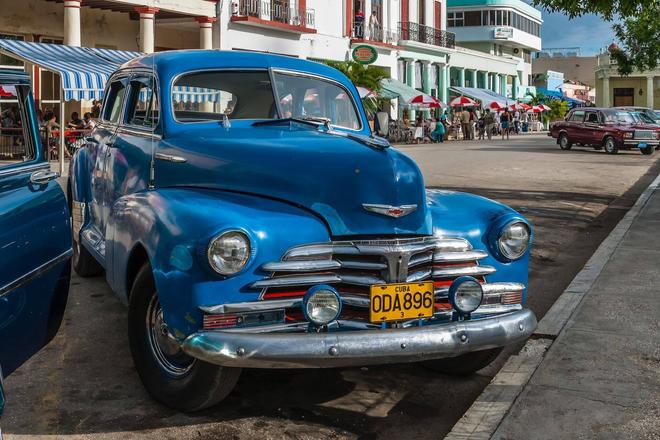 Cuba's largest city after Havana. It is surrounded by a magnificent backdrop of high –and wide open ocean. Nearby is the highest mountain – Pico Turquino (1974 m), belonging to the Sierra Maestra. The city's panorama is thus not only about man-made architecture, but also about Mother Nature. Interestingly, the inhabitants of Santiago and its immediate surroundings prefer beer to rum, which is absolutely contrary to the habits of the inhabitants of other parts of Cuba.
The reason is quite obvious and the attentive traveller will figure it out pretty quickly. It is because of the high mountains that surround the city that the warm air that blows in from the sea sweeps over the ridges and back into the valley where Santiago is situated. It's incredibly hot and muggy. So a beer will definitely come in handy.
TIP: The only brewery in Cuba is Cristal, based in Holguín. They brew a light, weak 10% Cristal beer and a stronger 12% Bucanero.
The town is full of sights, bars and quiet places to relax. Fidel Castro took his very last rest here and can be found in the local town cemetery. His tomb is not to be missed. It lies just outside the main entrance and is decorated only with a huge sign reading "FIDEL". Another quiet place is the fortress in the south of the city – El Morro. It offers a wide view of the surrounding mountains and the ocean.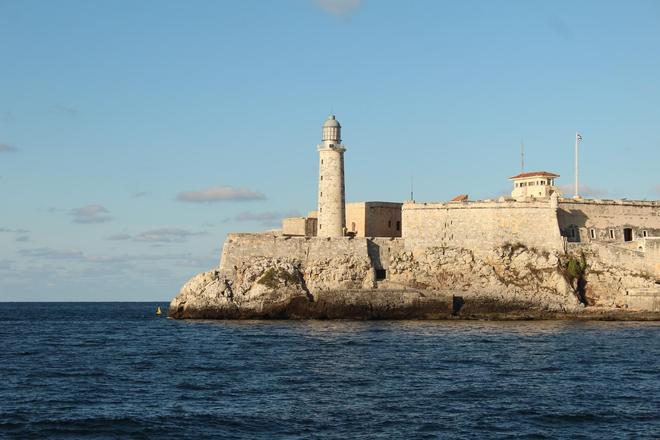 The most easterly city worth visiting is also one of the oldest cities in Cuba. In October 2016, the city was rapidly devastated by Hurricane Mathew, which flattened many houses and took away all the possessions of the poorer people. "Thanks to the early warning, no one was hurt and I was able to save a lot of property," says Yoan, operator of a casa particular in Baracoa. "Thanks to mutual solidarity and assistance, the town quickly returned to normal. Within a few months, the houses were shining brightly again and people started dancing and singing in the evenings again," he adds with a smile on his face.
Before the hurricane, the city was surrounded by palm forests, which now resemble nothing more than protruding matches without leaves. But the hills are still green thanks to banana, cocoa and other plants, and like the Cubans, nature is regenerating fast.
Table Mountain, El Yunque, forms quite an eerie backdrop to the city. It can be seen from anywhere, at least in the morning, before it is subsequently obscured by heavy black clouds. There is a beautiful but relatively short due to the high temperatures, quite difficult trail to the top of the mountain. With a local travel agency you can get there for a few pesos and the guide will describe the sights you are sure to see along the way. The area around Baracoa is famous for growing cacao trees and making delicious chocolate. Before you leave, you have to taste it!