Do you want to enjoy a holiday full of swimming and sunbathing in January? We've picked out the 7 best places in Africa to travel to during January. January weather in Africa invites you to enjoy a summer vacation full of swimming and sunbathing. Average daily temperatures range from 25 °C in Cabo Verde to a tropical 32 °C in Zanzibar. Rainfall is low in most destinations, so leave the umbrella at home. Sea temperatures in selected destinations do not drop below 20 °C and are usually around a pleasant 25 °C or more. Wear sunglasses, pack your swimsuit and sunscreen and enjoy an exotic holiday in warm and sunny places in Africa.
Below in the article you can find:
Here you can find destinations with the desired weather:
The island of Zanzibar lies in the Indian Ocean east of mainland Tanzania. In January you can enjoy average daily temperatures of around 32 °C with ocean temperatures of around 28 °C. Overnight temperatures hover around 23 °C. On average, Zanzibar receives 7 days of rain in January with a slight rainfall of around 2 mm per day. The island boasts beautiful sandy beaches and azure blue waters. Head north of Zanzibar to Nungwi, one of the island's most popular resorts. The town of Bwejuu in the southeast offers great opportunities for snorkelling and exploring the underwater life. On Zanzibar, you'll experience a vacation with a dose of relaxation and a big dose of exoticism.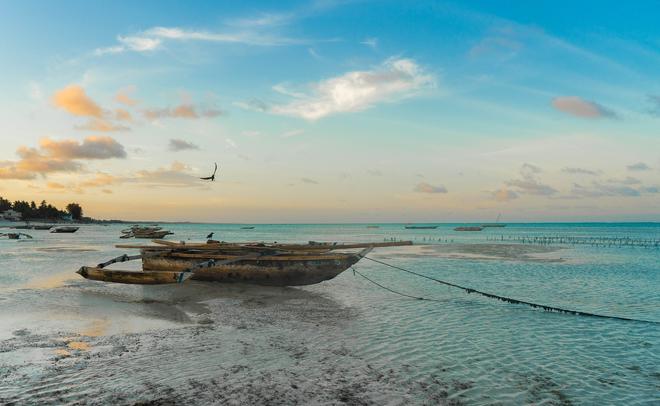 Reunion is an island and overseas department of France located in the Indian Ocean, with the highest peaks rising to over 3,000 metres. Mountaineers and adventurers will find plenty to do here. On the west coast you will find the most luxurious holiday resorts located on stunning white and volcanic beaches. The most famous and sought-after resort is Saint-Gilles les Bains. The varied nature with endemic plant species, waterfalls, cliffs over the ocean, and active volcanoes and lava fields are also attractions. In January, expect perfect tourist conditions in Reunion: average temperatures of around 30 °C during the day and 23 °C at night, with ocean temperatures around a perfect 27 °C. Be prepared to have a 50 % chance of getting wet in January. Head to Reunion in January for an adventure!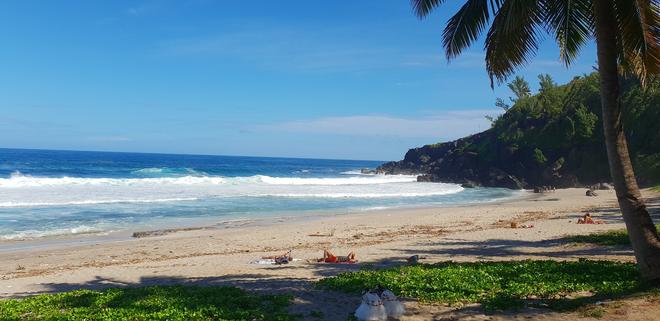 Cabo Verde is a country comprising ten islands in the Atlantic Ocean off the coast of West Africa. It has a stable hot and dry climate all year round. In January, temperatures hover around 25 °C during the day, dropping to 18 °C overnight, and the surrounding ocean is almost 23 °C. The weather therefore encourages sunbathing, swimming, hiking and other activities. Santa Monica Beach in the southwest of Boa Vista is considered the most beautiful beach in Cabo Verde. The beaches in the south of Boa Vista island are a paradise for water sports enthusiasts, offering great conditions for windsurfing and kitesurfing. On the island of Sao Vicente, in Mindelo, the largest town, the traditional carnival begins in January each year with colourful parades with music and dancing every Sunday. The festival is billed as the most colourful event of the year in the archipelago.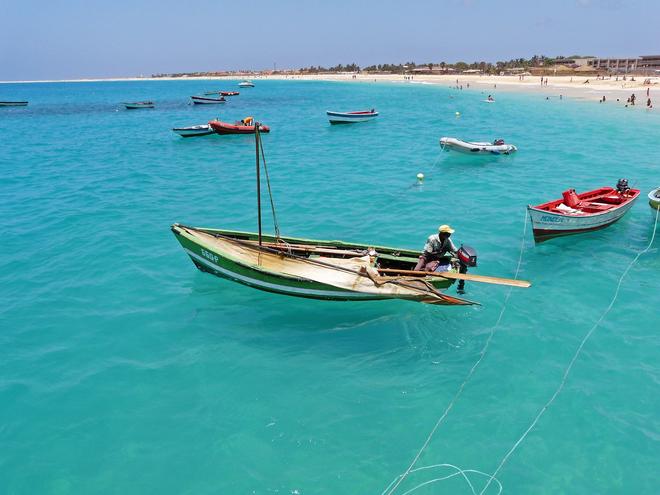 Coast of Kenya is best known for watching animals on safaris, but it also impresses with its palm-fringed coastline, white beaches, warm Indian Ocean and beautiful coral reefs, making it a great destination for water sports and diving enthusiasts. The coastline off the town of WatamuKenya belongs to the Watamu Marine National Park, which is considered one of the best snorkelling and diving areas in East Africa. In January, prepare for a pleasant and dry climate, with average daytime and water temperatures in excess of 30 °C and 9 hours of sunshine per day.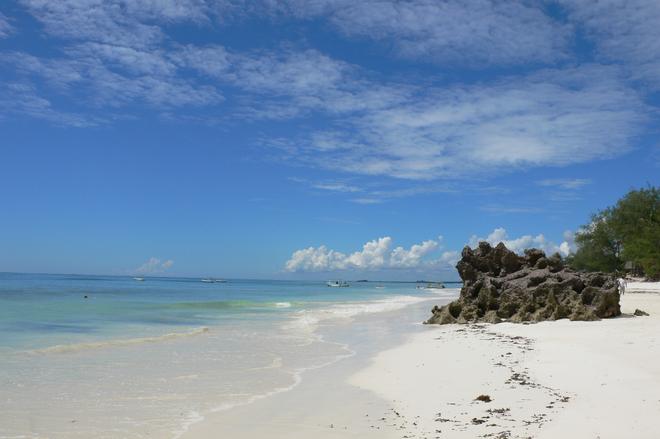 Senegal is a jewel of West Africa that holds a special charm for Europeans. It offers a friendly environment with beautiful nature, a pleasant tropical climate, beautiful beaches and plenty of activities, from surfing to wildlife safaris. In January Senegal warms up nicely, averaging around 28 °C and the water temperature is a refreshing 20° C. It can cool down to 16 °C overnight, so pack warmer clothes. It's unlikely to rain at this time of year, so you'll be able to enjoy a sundowner in the resort of Sali Portudal, south of Dakar, for example.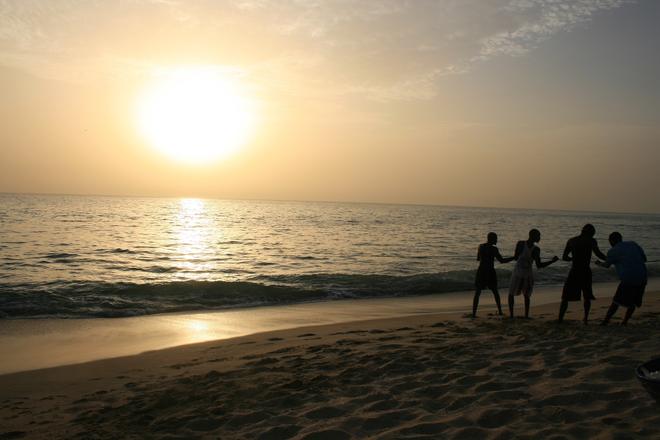 Mozambique is a country in southeastern Africa that is increasingly popular with tourists thanks to its white-sand beaches, palm groves and warm ocean waters with coral reefs. Head to Mozambique in January, where the average daily temperature rises above 30 °C and the water is heated to 28 °C. Don't expect much rainfall in January, with an average of just 9 days of rain overall. You can enjoy up to 9 hours of sunshine a day. This can be an ideal relaxing vacation with plenty of sun and sea, but the more adventurous will also find something to do here. The ocean surrounding Praia do Tofo is a world-class diving destination, with people travelling here from all over the world to see marine megafauna such as whale sharks and manta rays all year round. The coastal town of Vilanculos is popular with water sports and nightlife enthusiasts, and is also the starting point for excursions to the islands.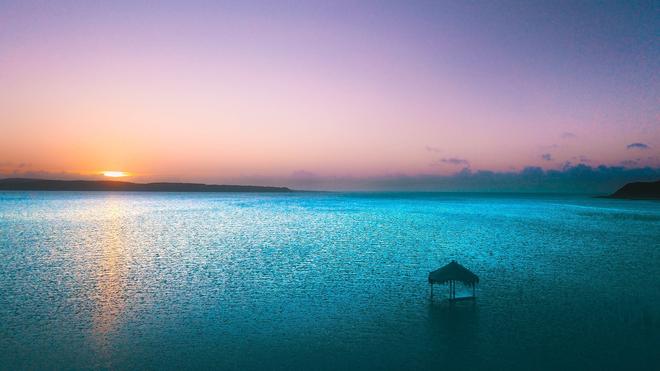 KwaZulu-Natal is the most diverse province in South Africa. There are mountains reaching almost 3000 m and coral reefs with diverse underwater life. The area also includes national parks where you can see a large number of African animals. Heading to the KwaZulu-Natal region in January means visitors will find a pleasant average temperature of around 28 °C with ocean temperatures of up to 25 °C and an average of 12 rainy days per month with about 2 mm of rain per day. At night the temperature usually does not drop below 20 °C.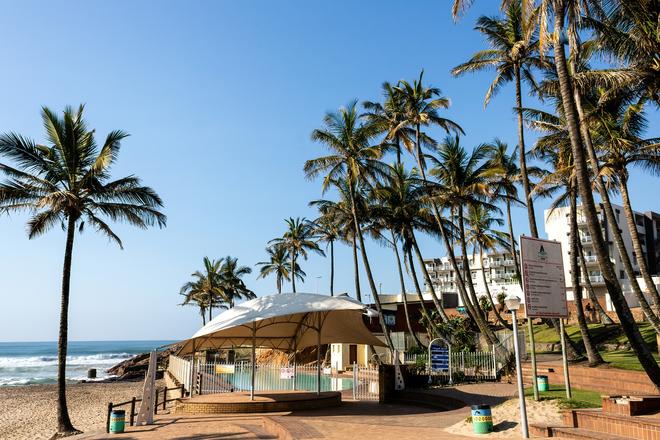 Destinations for your sun, sunbathing and ocean swimming holidays include Margate or Umhlanga beach in Durban or Ballito resort north of Durban. In January, the Drak Challenge Canoe Marathon is held on the Mzimkhulu River in the town of Himeville at the foot of the Dragon Mountains. It takes about 2.5 hours to get from Durban to Himeville, making it a convenient and accessible location for racers, fans and tourists from all over the world who continue to hike the trails in the surrounding mountains.