You don't have to travel far for warmth and sunshine, nor do you need to spend hours on a plane. The ideal destinations are relatively close, so you're at your destination in no time and have more time to enjoy the warm weather. Also a great option if you only want to or can only travel for a few days for work or other reasons.
An advantage is that the Canary Islands can be reached by air in a few hours, so there is no risk of travelling all day. As far as finances are concerned, a trip to the Canary Islands will definitely cost less than a trip to a distant destination such as Cuba, Cape Verde, etc.
The largest island in the Canaries by area is Tenerife. Tenerife boasts a large national park and there is the possibility to take a cable car ride just below the top of Spain's highest mountain – the Teide volcano. In Tenerife,  you'll of course enjoy the beauty of the local beaches with their mostly dark volcanic sand. An island that offers so much beauty, even children will enjoy a visit to the extensive botanical and zoological garden – Loro Park, where you can see parrot and dolphin shows, see trained killer whales, a giant shark aquarium and a unique penguin enclosure.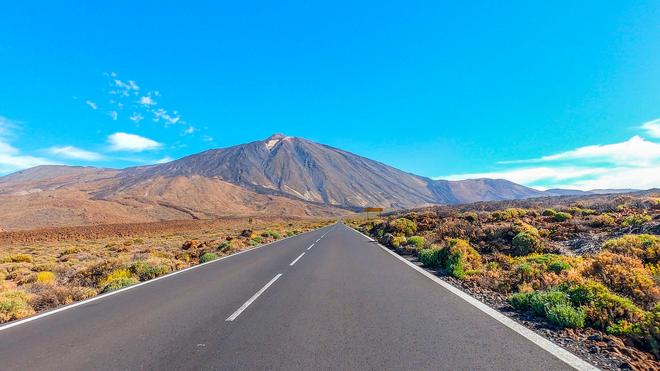 You can also visit a number of important sights, such as the 17th-century cathedral at La Laguna, which is a UNESCO World Heritage Site. Among the main pilgrimage sites is Candelaria, where the Virgin Mary is said to have appeared. Tenerife also hosts the famous Carnival, said to be the second largest in the world. Another famous and popular island is Gran Canaria. It is one of the most famous islands in the Canary Islands. There are activities for adults and children. A popular area here is the Maspalomas sand dunes, where you will feel like you are in the Sahara.
Escape the cold on one of the largest islands in the Mediterranean. Sicily is characterised by temperatures of around 16–18°C in December and January. The Italian island offers not only a pleasant climate, but also admirable architecture and exotic nature.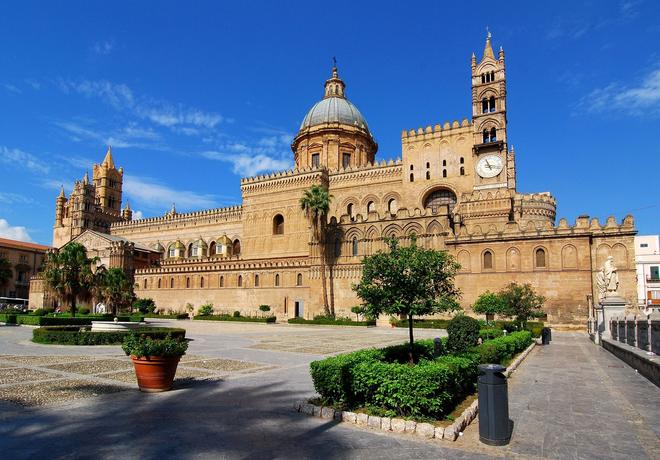 Sicily also appeals to sightseers and hikers. There are ancient and Arabic monuments and many Christian churches. The city of Palermo is definitely worth a visit. The ancient city is a well of history. Here you will perfectly satiate your spirituality, but also your stomach. Thanks to its ancient, Greek and Arabic influences, Sicilian cuisine is very varied and interesting and there is something for everyone. There's a treat for all sweet tooths in the form of various local sweets.
Just 60 km south of the German capital Berlin is Tropical IslandS resort. A tropical park that will win over children and adults alike. There are incredible activities on offer here. The perfect thing is that you can even go here during the weekend. It is definitely an effective and unique alternative to staying by the sea. The average temperature inside the building is around 26 °C, so heat lovers will be in for a treat. This exotic and special world is available to visitors all year round.
You can visit the sauna world and enjoy one of the many types of saunas, be it herbal or tree. Hot tubs, wellness treatments, and sauna houses are also offered for relaxation and proper rest. For adrenaline lovers, there are several water slides on offer. For those who like warm water, there is the romantic blue lagoon of Bali with a temperature of around 32 °C. Not far from Berlin, there is literally a watery and exotic paradise for everyone.
For those who like the heat and want to enjoy the sun in winter rather than swimming, then in that case visit Andalusia in Spain. Spain in general is a popular destination and winter destination for many tourists. Andalusia, located in the south of the Iberian Peninsula, is a popular destination. It is bathed by the Mediterranean Sea on one side and the Atlantic on the other. It is a kind of link between Europe and Africa. And as one of the warmest places in Europe, it is a popular destination even in winter.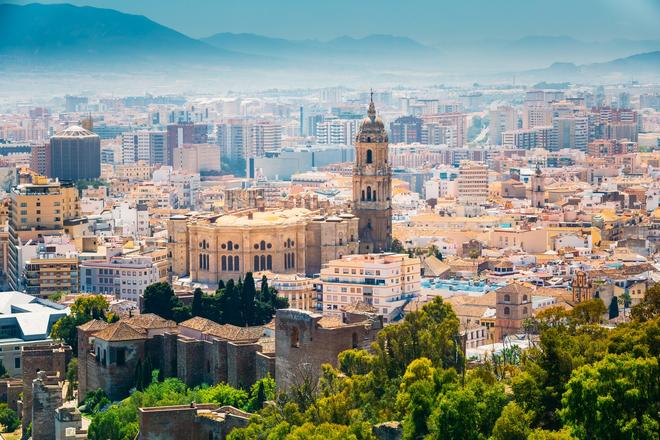 A popular place to relax is the Costa del Sol, which runs from Málaga down to the south. The places around Málaga and also Marbella are very popular. You can also visit the southernmost point of Europe, Cape Tarifa.