Corfu has a lot to offer tourists from spring to autumn. The island is rugged and covered in flowering meadows, lush forests, and rock formations adorned with colourful rock gardens. It certainly deserves its nickname "the emerald island". Thanks to its northern location, it receives plenty of rainfall throughout the year, which transforms the arid wasteland into a fertile landscape.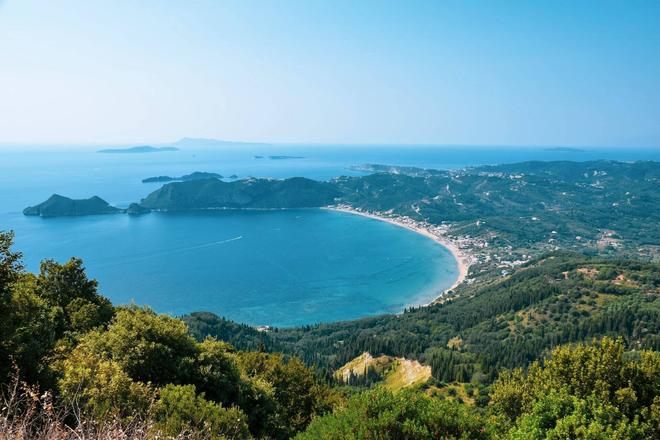 Corfu has countless pebble and sandy beaches. Some of them even regularly feature in polls of the most beautiful beaches in Europe and even the world. The enchanting bay with the eponymous Paleokastritsa beach is certainly worth mentioning, as is the "double beach" of Porto Timoni. The journey and the stay itself is an unforgettable experience.  Lovers of nudism and naturism will also find something to love here; the Mirtiotissa beach with its fine sand and unique atmosphere.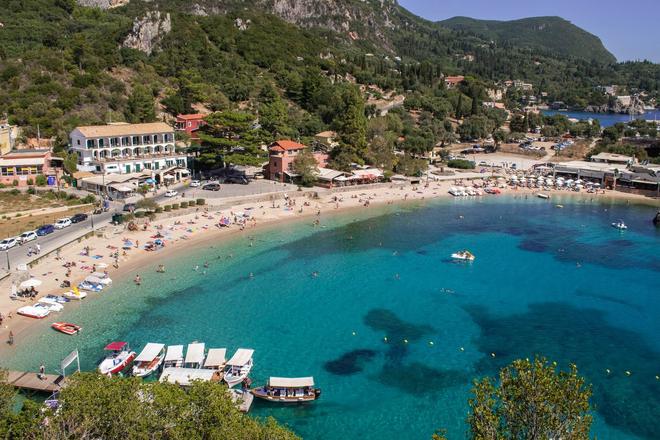 Our tip: In order to get to the most beautiful beaches, rent a quad bike, scooter or car. However, as the island is rugged and the roads are not in perfect condition everywhere, don't forget to take out travel insurance with sufficient cover.
Once you've had enough of lounging on the beaches, you can explore the island in depth. If you're lucky, you might bump into famous celebrities or even high-ranking statesmen. The beauty and uniqueness of the island has made Corfu a favourite destination for historical figures and monarchs (such as Elizabeth of Bavaria), as well as contemporary celebrities (Johnny Depp has several popular restaurants here) and the British royal family, who anchor their own yacht here every year.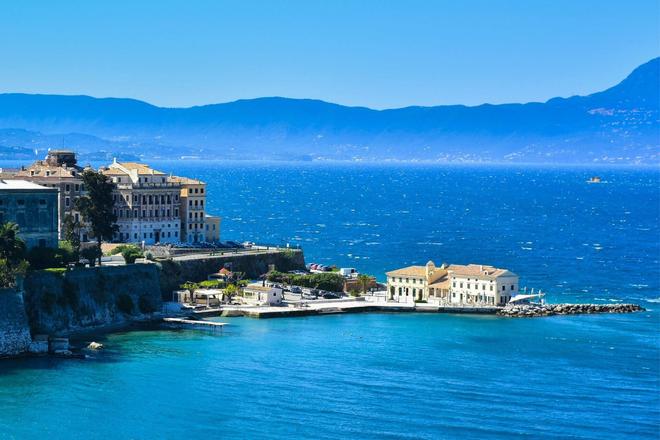 The Kanoni peninsula is located about four kilometres from the capital Kerkyra. If you love an adrenaline rush, set aside some weekday mornings for a memorable experience. Corfu Airport boasts the shortest runway in southern Europe. And it's at the Kanoni lookout point that you'll be treated to an incredible spectacle, with planes quite literally flying in and out over your head.
Our tip: If you want to fly to Corfu independently (not via a tour operator) buy your tickets well in advance. Prices are highest between May and September. 
If you go exploring, you'll probably be struck by the very different nature of the north and south sides of the island. The north is rather more rugged with countless beautiful pebble beaches and secluded coves, while the south is made up of sandstone bedrock, so you can relax on beaches covered in golden sand with a very gradual entry into the sea, which will suit older people or families with smaller children.