The Salar de Uyuni is the largest salt flats in the world and its entire size lies within Bolivia at an altitude of 4,000 metres. Millions of years ago, there was a lake that evaporated, leaving behind only a thick layer of salt and a few islands with cacti. The entire salt flat is slightly tilted, so water collects at the southern end, turning the surface into a perfect mirror and creating a great photo opportunity.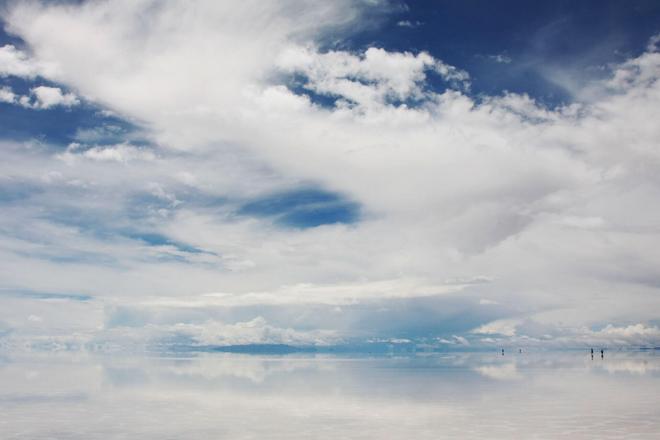 That's right, Bolivia is one of the few countries that has two official capitals. While Sucre is the historical capital, the administrative function is held by La Paz. The two cities are as different from each other as night and day, so you should by no means miss a visit to either. In Sucre, you'll find beautiful architecture and countless Spanish schools for foreigners, while La Paz will surprise you with its modern look and haunting stories of people being buried alive.
The cable car, which doesn't take you to the ski slope but offers views of the whole city and the surrounding white mountain peaks, is located in the aforementioned La Paz. With a population of almost a million people, the traffic in the city was unbearable, so in 2014 they decided to build a cable car that cut the transfer from one end of the city to the other from an hour to ten minutes. A single ride is very cheap, and you can enjoy a bird's eye view of this incredible city for next to nothing.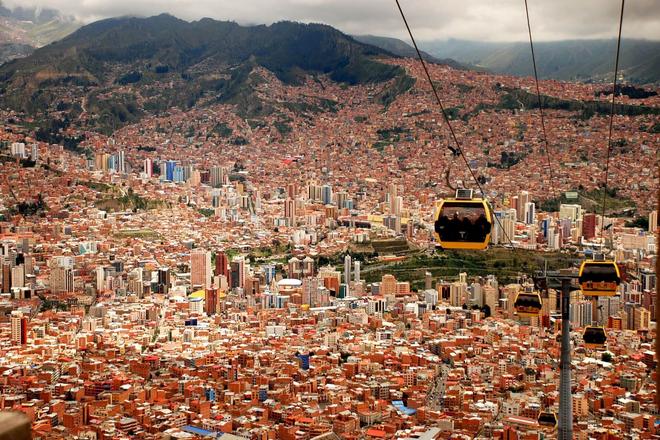 Lake Titicaca is located in the north of the country at an altitude of almost 4,000 metres and is shared half by Bolivia and half by Peru. However, many travellers say that the Bolivian side of the lake is more beautiful. Here you'll find the islands of Isla de Sol and Isla de la Luna with their magnificent Incan monuments, the beautiful white cathedral in the town of Copacabana, and the best sunset views over the lake.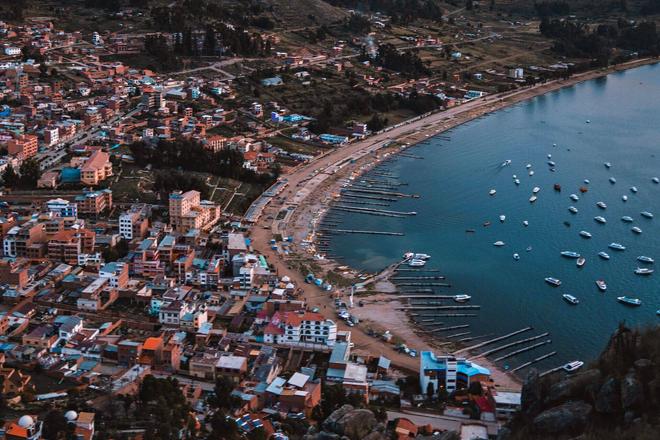 Bolivia is not a destination famous for good wine, but that doesn't mean it doesn't have it. Not far from the border with Chile and Argentina lies the town of Tarija, which has picked up the secret of high-altitude wine growing from its more famous neighbours. You'll find good whites and reds here, and you can even enjoy a delicious beef steak to go with them. None of this will break the bank – dinner for two at the best steak restaurant will set you back €25, including a bottle of red.
When the Spanish conquistadors arrived in Potosí in 1545 and were treated to soup on silver platters by the locals, greedy twinkles lit up in their eyes. From then until the end of the 19th century, many slaves died here in an effort to satisfy the desires of their new masters. Although silver is no longer found here, the mines are still active and many Potosí people try to make a living here. In addition to mining the metals for a living, curious tourists are happy to pay for a few hours' tour of the mines and a lesson in history.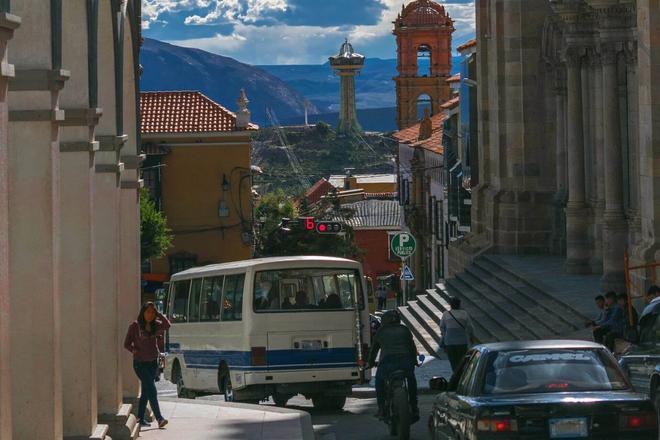 Bolivia is a paradise for travellers on a budget, because unlike neighbouring countries, you can blow some money here without breaking the bank. Stay in a better hotel, have dinner in a fine restaurant and take trips to all the beautiful and interesting places you might not be able to afford elsewhere.