Most tourists come to Peru for Machu Picchu, other Inca monuments; Cusco, Lake Titicaca, the Colca Valley and, in recent years, Rainbow Mountain. All of these attractions are located in the mountains, at altitudes of 2,500 to 5,000 metres above sea level.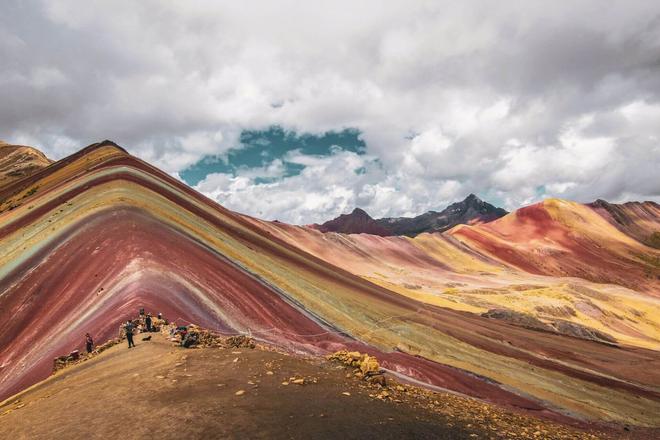 If you like clear weather with little risk of rain, you will experience such weather in the mountains from June to September. During this time it rarely rains, the weather tends to be stable and even the mountain peaks are usually cloudless. It is during this period, during the European and American holidays, that the largest number of tourists head to Peru and you will see them in large crowds at tourist sites everywhere.
Temperatures can also be a disadvantage. It is relatively warm during the day in relation to the high altitude. Even at 4000 metres above sea level, at Lake Titicaca, the sun warms the air to 15 °C (59 °F). It's still a little cool in the shade, but very hot in the harsh alpine sun. The temperatures are worse at night; it can be below zero. In the Colca Valley, for example, temperatures as low as -15 °C (5 °F) are not unheard of. The vast majority of hotels in Peru have no heating, so you'll be very cold in your room in the morning. However, the bed is usually warm, and Peruvians are equipped with plenty of blankets for the winter.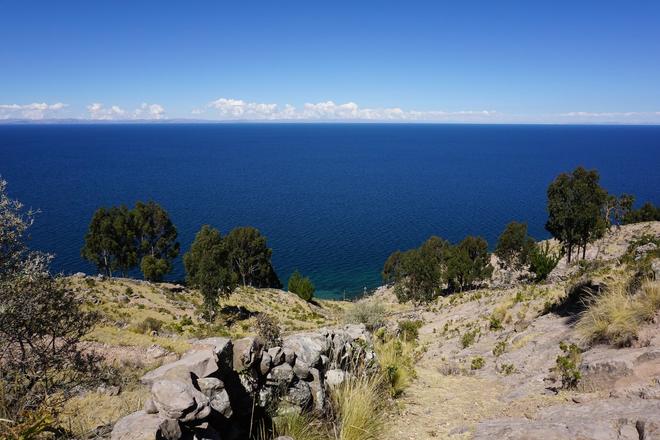 A good time to visit Peru can be between April and May. The rains have stopped and Peru remains beautifully green. Higher up in the mountains it's harvest season, which adds to the picturesque views of the hand-cultivated fields on the slopes of the Andes in the countryside. Plus, if you go outside of Easter, you'll avoid even the biggest crowds of tourists.
If you want to go to Peru outside the high season, the period from September to November is also on offer. Night temperatures are already higher and there is little or no rain yet. The Peruvian mountains are dry at this time. If they are green in April and yellow in July, by September, usually after five months without rain, they are turning more of a grey colour.
There is still the rainy season, which usually peaks between December and March. Contrary to popular belief, this period offers a number of advantages. If you go outside the Christmas holidays, you will meet relatively few tourists in Peru. This is doubly true in February, when the Inca Trail to Machu Picchu is even closed for cleaning. In places where there are fifty minibuses with tourists in July, you might only see two or three other groups of tourists in February!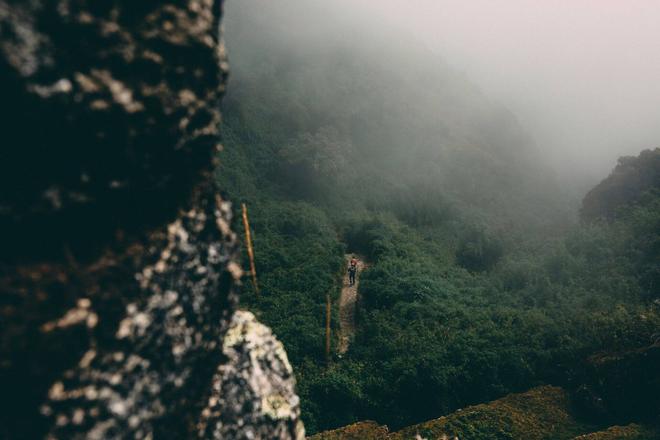 And what about the rain in the mountains of Peru? Probably a little different than you think. The usual weather is that the sun shines in the morning, gradually clouds over, and in the afternoon sometimes it rains, sometimes it doesn't. Longer rains are not out of the question, but they are not that frequent. But everything changes in the years when the El Niño phenomenon sets in. This happens roughly every five years and can be predicted with greater probability some time in advance. In such a year, there can be extreme rains, with the risk of landslides and traffic complications, or extreme drought, where not a drop of rain falls during the entire rainy season.
Are you going to trek higher up the mountains (for example, the Cordillera Blanca, Huayhuash or the mountains near Machu Picchu, such as Salkantay) or go on an expedition to less explored places in the mountains? It's definitely a good idea not to choose a rainy season – i.e. May-June to September, April to October max. You don't want to experience rainfall and especially not snow when trekking high in the mountains. These often make the high mountain saddles impassable. Another problem can be landslides caused by rain that damage roads and paths. In the frequently visited parts of Peru, landslides are quickly cleared and roads are often reopened within hours, especially in tourist areas, while in remote areas smaller roads may be closed for weeks.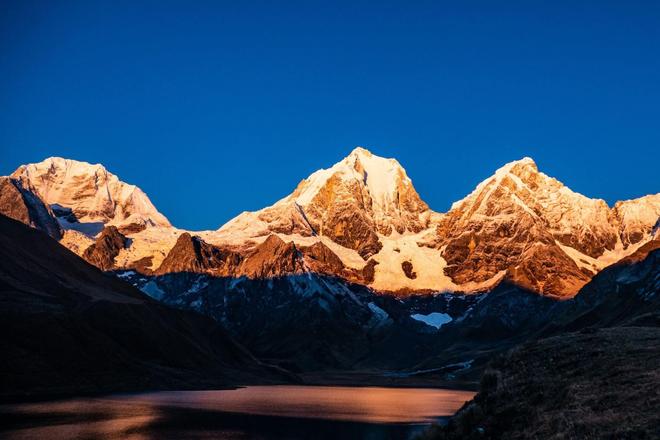 If you're heading mainly to the coast, the situation is very different. The best weather on the coast is from December to April. During this period, and especially during the holiday season from December to February, Peruvians, especially those living in Lima and Arequipa, go to the beaches. The beaches tend to be quite warm thanks to the sun, but the sea remains cold due to the Humboldt Current. The exception is the beaches in the very north of Peru. At this time of year, it can rain even in desert areas where you wouldn't expect it from the look of the landscape.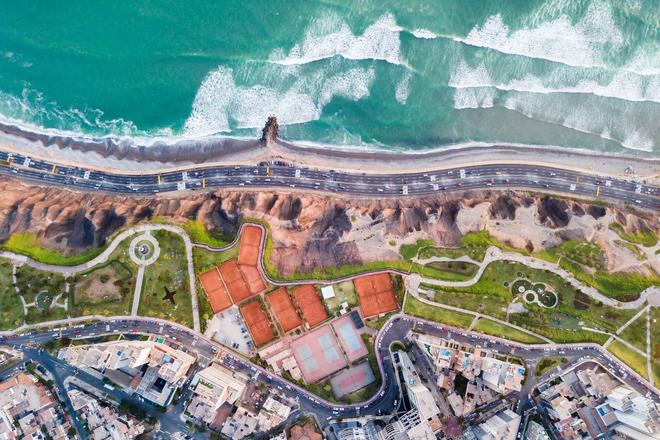 It can rain all year round in the Amazon. Peak rainfall is from December to March. Combined with rain high in the mountains, river levels rise during this period. The level of the Amazon rises by 10 metres and peaks in Iquitos in May, reaching its lowest point in October. When the water level is high, whole vast areas of forest are flooded, where it is then only possible to get around by boat. It can also be difficult to observe some of the larger animals, which are probably easiest to see from a boat on the river banks at other times. In the Amazon, it can rain at any time of the year. It is also hot all year round in the Amazon, and only exceptionally between June and September do cold air surges, i.e. 'fríajes', come for a few days when temperatures drop below 15 °C (59 °F).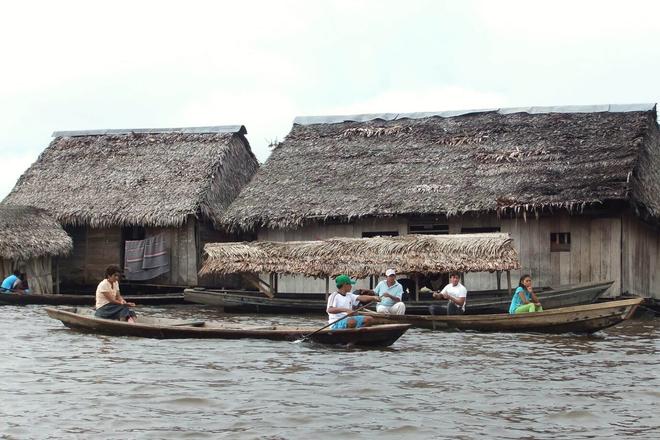 As you can see, you can go to Peru all year round. There is no ideal time to visit Peru. Everyone can choose their own ideal time to visit the land of the Incas or just pack up and go to Peru anytime – you won't regret it!
Do you want sunshine? Go in June – September.

Don't want to meet too many tourists? Go from January to March.

Going high up in the mountains? Go in June – September.

Want to experience green Peru? Go in December – May.

Want to experience the local festivals? Go in February.
Still don't know when to go? Go anytime, you won't regret it!