The Red Sea offers colourful coral scenery and wrecks of sunken ships at various depths. You can observe coral gardens and reefs full of colourful fish or view a sunken tank. Near Aquaba, old war equipment has been placed on the seabed in collaboration with the military, creating a kind of military underwater museum.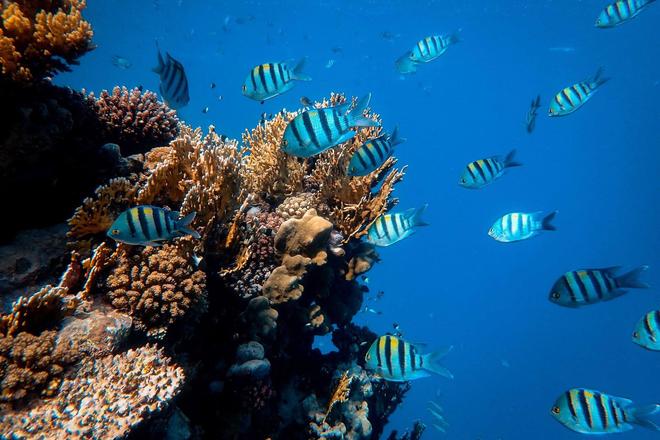 Canyoning is the practice of following the course of rivers and streams through their canyons using various outdoor techniques such as rappelling, wading or jumping into pools and ponds. If you'd like to try it for the first time in Jordan, head to Wadi Mujib, where canyoning is practiced in an organised way. But there are also other beautiful and not so busy canyons, Wadi Ghuweir in the Dana Reserve and Wadi Numeira. In winter however, the canyons are often inaccessible due to the risk of flash floods.
The most popular place for rock climbing in Jordan is Wadi Rum, a great place to get down on the sand. All climbers will find something to do here, there are routes of all difficulties. You can also hire a local Bedouin guide and fellow climber. In addition, you can admire the views of the red sand dunes the whole time and spend a night in the desert with a million stars overhead.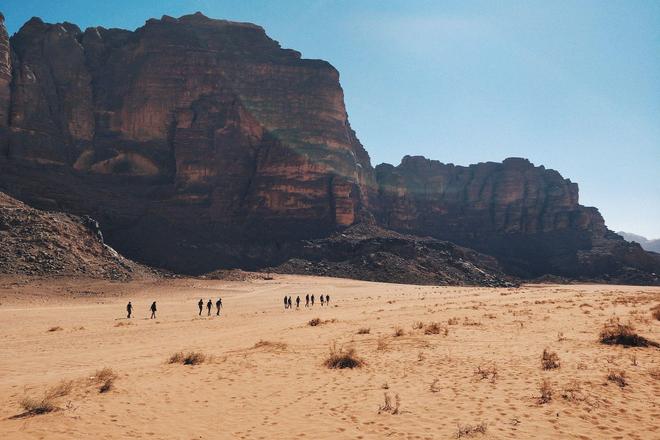 If you like single and multi-day treks, the best areas are the Dana Reserve, Wadi Rum and the Petra area. The Jordan Trail runs from Umm Qais to Aquaba and takes approximately 40 days. The section from Dana Reserve to the rock town of Petra was named one of the 15 most beautiful treks in the world by National Geographic magazine. Despite this, it hasn't yet been overwhelmed by crowds of tourists. The entire route is 73 kilometres long and leads through wild nature of jagged rocks, canyons and mountain valleys. It then enters Petra through a mysterious back entrance. To complete the trail, you need to be in good physical condition and you must be equipped with plenty of water, food and sturdy shoes.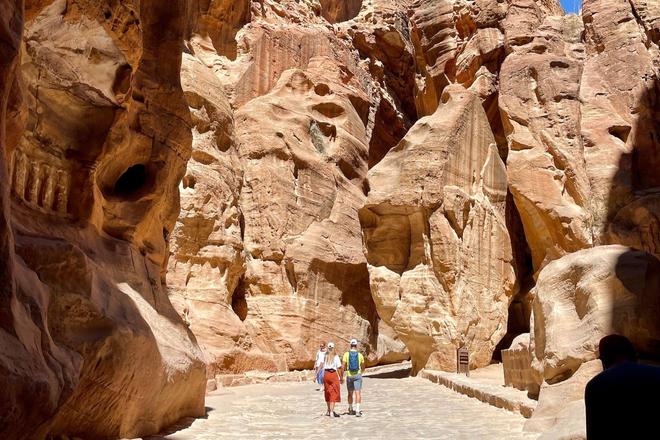 1. Dana – Wadi Ghweir, 16 km
2. Wadi Ghweir – Furon, 16 km
3. Furon – Ghbour Whedat, 17 km
4. Ghbour Whedat – Little Petra, 14 km
5. Little Petra – Petra, 13 km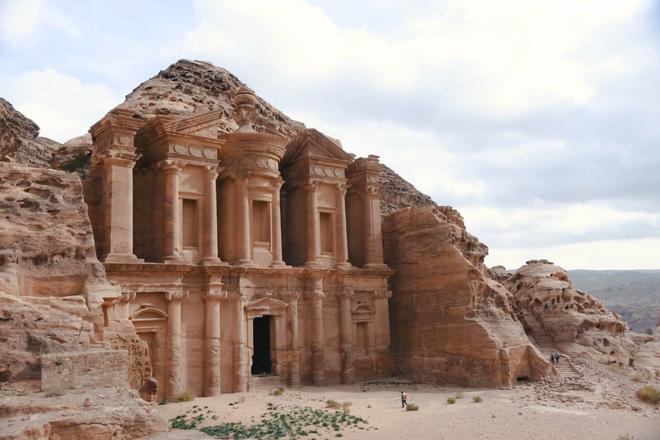 If you are going to Jordan, get a Jordan Pass. It can be bought online and, in addition to your visa, it also gives you access to a number of sights, including Petra.
If you have more time, you can walk the entire Jordan Trail. It is 650 km long and gives you the opportunity to get to know the country really well. It connects major and lesser-known sights, you'll meet locals and sample the local cuisine. However, the whole trek and its individual stages are very challenging, slightly exposed in some places and the route is hardly marked in the terrain. Sleeping will be mostly in your own tent in campsites where there may not even be a source of drinking water. It is therefore generally wise to take a guide and avoid the summer months.