Autumn is a season not only for lovers of photography, but for exploring new places and enjoying the autumn palette of colours that only nature itself can paint.
Autumn is the best month to visit Portugal and its capital Lisbon. Portugal is destination for those seeking autumn warmth. It's like merging a new season with an old one. As soon as you're here, you can throw off your warm outerwear and enjoy wearing t-shirts and light clothing; the sun is still warm enough here. Lisbon has everything you can imagine; romantic nooks and crannies, narrow streets where freshly washed laundry can be seen fluttering, historical monuments, museums, parks and more. Here you will find everything you can think of.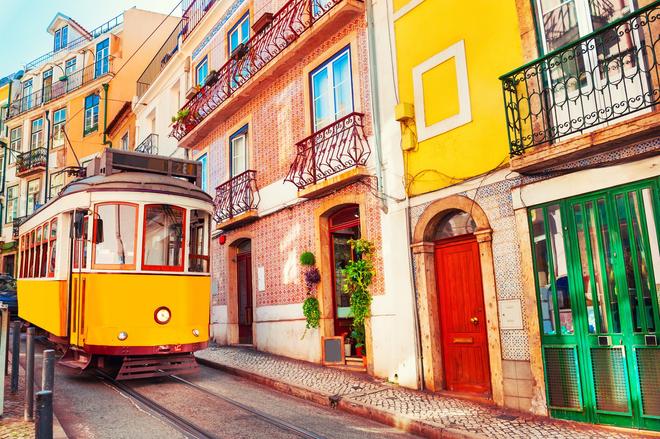 If you want a view that will amaze you, just walk from Praca de Comercio Square through the romantic streets to Sao Jorge Castle and you will have one of the best views of Lisbon from its galleries. The castle's surroundings are a maze of narrow streets with majestic houses. Just walking through these streets alone is enough to enjoy the tranquility, admiring the unique building art, of not only the houses but also the small shops, with their smell of coffee, and the scent of freshly baked pastries. Lisbon is, in short, a safe bet for planning a trip this autumn.
Madrid is a city that is chic even between the raindrops. Autumn is the best time to visit the Spanish capital. A season that favours the enjoyment of the city and tourist excursions. Madrid is a city where even the rain doesn't take away from its beauty, and in case of bad weather there are plenty of places to visit and stay dry. You can comfortably walk and enjoy this great city, while visiting the many museums and galleries on offer. And especially don't forget to taste the local specialties.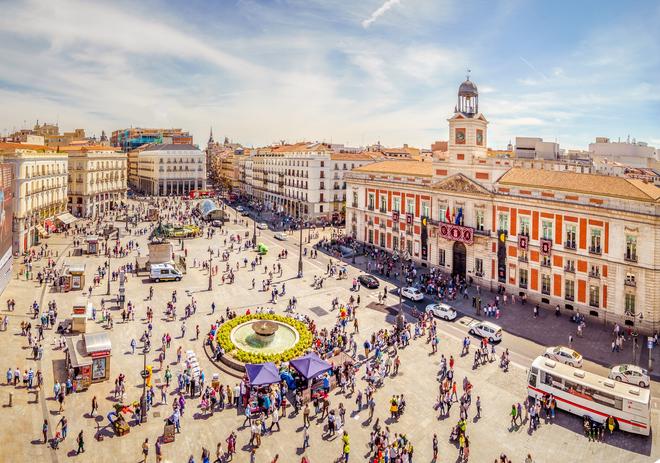 There are flea markets and food markets in the city. Madrid is home to one of the oldest restaurants in the world, the Botin Restaurant, founded in 1725 and frequented by such greats as Ernest Hemingway. Beer lovers are sure to enjoy the local brewery. Madrid is all about its picturesque streets, clubs, shops, sights and never-ending nightlife.
Venice is a destination where the crowds don't swell in October. Venice is a magical place not only for lovers and romantic souls, but is also a city where every visitor wishes that time could stop, at least for a while. In autumn, especially in October, the streets are not too crowded and it is not a headache! Even the prices are more favourable. You can visit Venice several times and still be wowed by something new each time. Enjoying a coffee in Piazza San Marco is almost a must, when you can sip your coffee in peace and take in the surrounding beauty.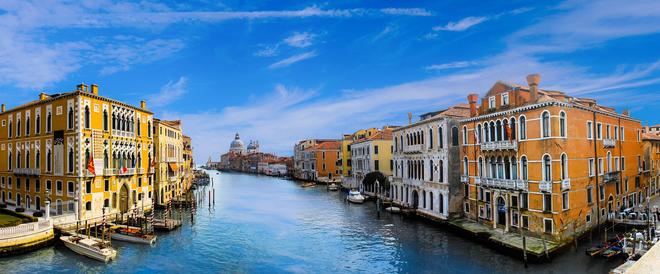 A fabulous city with bridges, gondolas, magnificent palaces, monumental buildings, temples, monuments, galleries and more.  
England is an autumn paradise for pedestrians and cyclists. There are many beautiful autumn spots in England. The New Forest is undoubtedly one of the best. This is one of the last natural woodlands and heathlands in the otherwise populous south-east of England. The autumnal countryside is literally a paradise for walkers and cyclists. There are miles of footpaths for walkers, places to take beautiful photos, picnics if the weather is nice, cosy tea rooms and typical English pubs. The local ponies are a remarkable sight, roaming freely in the woods.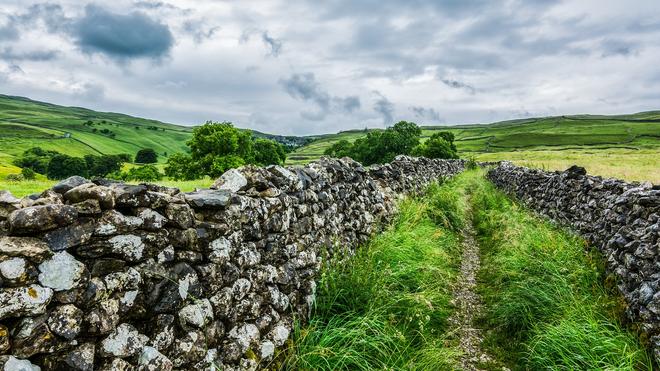 Beautiful Switzerland dazzles all year round and especially in autumn. A country that is beautiful in all seasons, yet a little more so in autumn. Before the first snow arrives, the landscape displays dazzling autumn colours and there are many different festivals. There are celebrations in style, including the seasonal harvest, chestnut roasts and costume parades in towns made from forest products.