Downtown Miami itself is not very attractive for tourists, and you can enjoy more fun in the surrounding neighbourhoods. If you want to experience the Cuban atmosphere, head to the Little Havana district. Lovers of independent art and street art congregate in Wynwood, and you can shop or just browse the most expensive brands in the Design District. But if you don't visit Miami Beach, it's like you're not in Florida. One of the world's most famous beaches lines Ocean Drive, where dudes in souped-up sports cars, with Cuban cigars in their mouths and volumes turned to the max, cruise alongside fancy art deco hotels.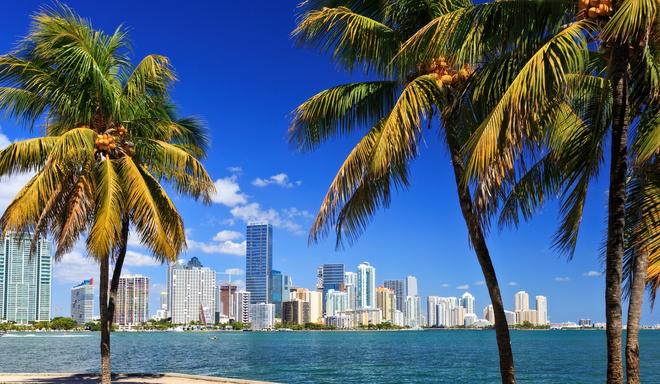 A short distance south of Miami are the Florida Keys – a strip of about 100 islands and islets connected by 42 bridges. The 260 km ride is an experience in itself. But you can stop and experience something almost anywhere. The very first chain of islands, called Key Largo, is a world centre for diving. If you want to see sea corals and not have to exert yourself too much, you can take a ride on a transparent-bottomed boat. More experienced divers can then even explore the world's largest shipwreck, the Spiegel Grove, which was brought here just for their enjoyment.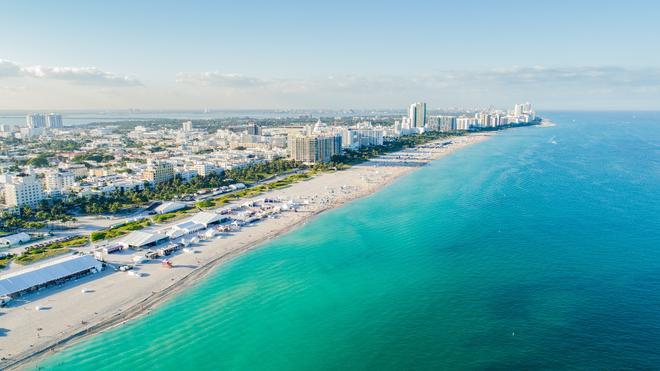 If you're more interested in catching marine life than watching it, head just a short distance away to the Islamorada Islands. They boast the highest concentration of fishermen per square metre and host a variety of fishing tournaments and competitions. Local restaurants will be happy to prepare your catch for a small fee.
Heading further south, you'll find Sombrero Beach in Marathon or the beaches of Bahia Honda Park, considered some of the most beautiful in Florida. In between, you'll cross the longest bridge on the entire route – the Seven Mile Bridge, a ten-mile-long bridge connecting Marathon and Little Duck Key. You could easily spend several days in Bahia Honda Park, whether you're interested in nature, sunbathing, diving, fishing or the history of the Florida Keys. For example, there used to be a railroad that was destroyed by a hurricane in 1935. You can learn about all this at the local museum.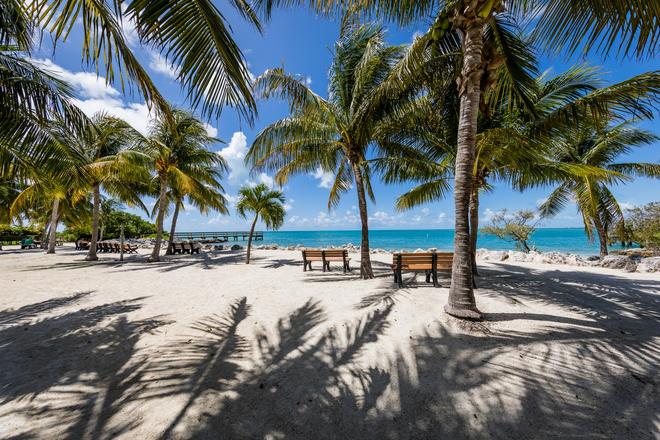 You're slowly making your way to your destination, which is Key West, the largest and most famous of the islands. In 1982, the locals here half-seriously and half-jokingly proclaimed their Conch Republic as a way of saying they didn't feel like typical US citizens, and this year they're celebrating their 35th anniversary.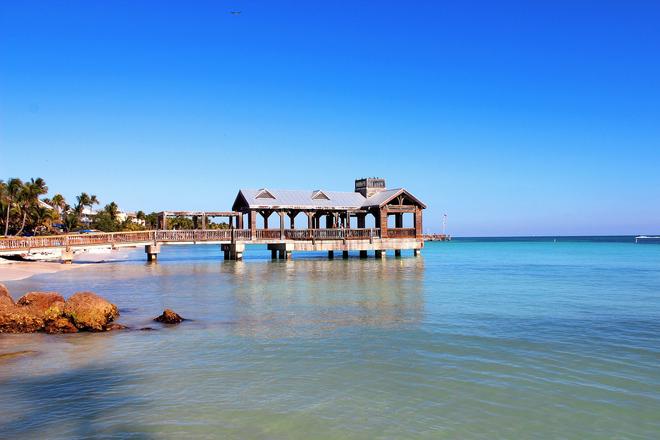 The atmosphere here is, to put it mildly, really very relaxed and much closer to Central America. In his time, it also captivated Ernest Hemighway, whose house you can visit. It's not far from Duval Street, where everything important on the island happens. You can take a photo at the aforementioned southernmost point of the United States and watch the iconic sunset. After dark, the bars here fill up with local artists, bohemians and lovable oddballs who are drawn to this magical place like a magnet.