Alaska is a uniquely American state. The northernmost, the westernmost – and the largest. It is somehow cut off from the other states, the so-called "lower 49"...., and yet it is not an isolated island. It's a wilderness of sorts, put "up for sale" 150 years ago by its then-owner, Russia, for whom it was just a worthless piece of land. Twenty years after the purchase, however, "everything has turned out differently". With the discovery of gold and other rich mineral deposits, including oil, even the great American sceptics fell silent and Russia could only silently regret it.
As the locals jokingly say – "... even if Alaska splits in half, Texas will still be only the third largest US state". Yes, Alaska is huge and offers a veritable plethora of test sites for our senses in its, in places, still pristine nature. It's very difficult to cover or see everything, so we'll focus on some key places that are worth the trip.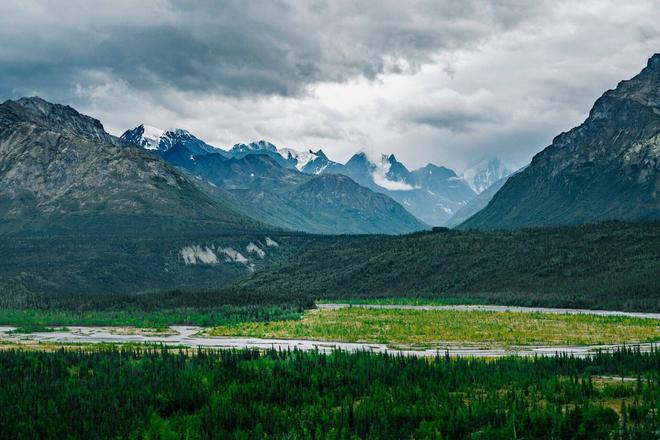 In order for an expedition to this wilderness to be considered a success, it also requires a necessary piece of luck – it is estimated that only about a third of visitors are rewarded by the sight of the "mountain". The pride of the park and Alaska, and the continent's highest mountain, Mount Denali – or formerly Mount McKinley – creates its own weather with its massive massif and height of 6,190m, and very often remains hidden in the clouds. However, you'll find reindeer (caribou), moose, Alaskan sheep (Dall sheep), wolves, wolverines, and snowshoe hares with you in the park. Ground squirrels will entertain you, hopping along the trails and whistling the alarm when you pass dangerously close to their burrows. And there will be grizzly bears too!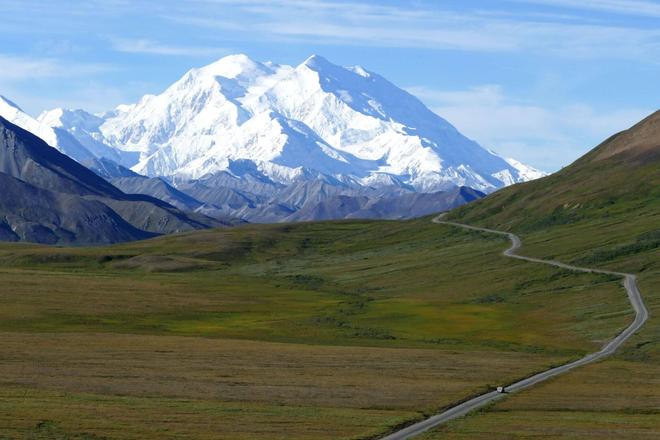 These bears love grass, roots, blueberries and other berries – after all, they're 80% vegetarian here in the park because there are virtually no fish in the local glacial waters. In the summer months, you'll see them roaming the plains looking for anything that will help build up enough fat reserves for the winter. You'll see falcons and golden eagles soaring overhead in a calm, gliding flight, and harriers, budgerigars and kestrels singing in the flowering meadows. At the sled dog (Alaskan husky) kennel, rangers will let you pet the local heroes who, harnessed to sleds, help manage winter work where snow and conservation efforts make it impossible for equipment to go.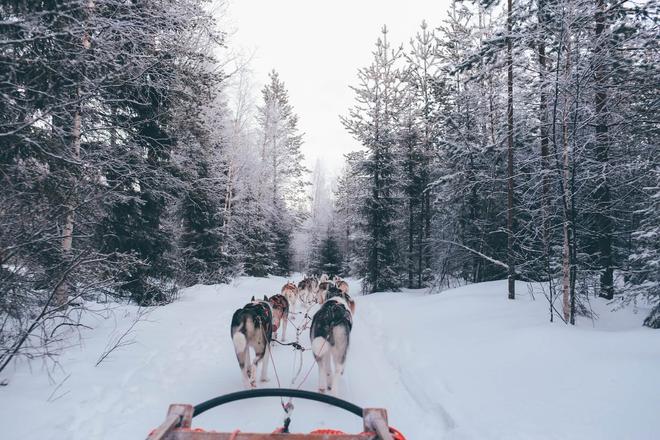 The Alaska Range stretches across the park. Most of the area is covered by tundra, but thanks to the favourable composition of the soil, there are more than 400 species of flowering plants, including bellflowers, gentians, goldenrod, lupine, and, typical for Alaska, the narrow-leaved willow.
So what do you think? Isn't this a feast for the senses?
You may say to yourself – ok, but what about taste? In the fragrant, fresh air, you get hungry fast. Alaska has a recipe for that, too. Game or fresh fish, perhaps?
Here's a TIP. After visiting the park, head to nearby Denali Village. There you'll find a restaurant called Salmon Bake. Go in and order a delicious steak made with fresh salmon or maybe halibut with a parmesan crust. They also have several local Alaskan beers on tap. You won't regret it!
Seward is one of the fishing bastions off the southern coast of Alaska on the Kenai Peninsula. The town was named after William Seward, the U.S. Secretary of State who was behind the purchase of Alaska from Russia in 1867. This small and pleasant town on Resurrection Bay offers a variety of attractions and places to learn, have a good time, admire the beautiful surrounding nature and enjoy plates full of local delicacies. It's by the sea – so it's no surprise that there's a wide range of ocean bounty on offer.
If you don't want to leave your senses idle here, don't miss the chance to take a boat trip to Kenai Fjords National Park. The six-hour cruise (or 8 hours – including lunch on Fox Island) will offer a breathtaking journey to see whales (fin whales), killer whales, white-finned porpoises, sea lions and seals, bears, as well as cormorants, puffins and other waterfowl. And there is a "calving" glacier (there are several in the area!) The cracking of the ice and the fall of the ice bushes into the sea just a few hundred metres away will be a lasting experience, as will the whale or killer whale that emerges from the water close to the side of your boat with its characteristic breaching sound.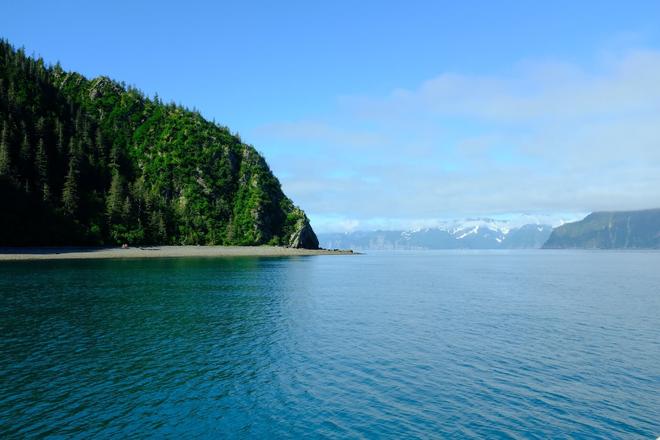 This will be a treat for those who like to take a ride, either by car or motorcycle, on the legendary road that connects the Canadian province of British Columbia (BC) with Alaska. Just imagine that in 1942, with over 10,000 men, it was completed in less than 8 months, from March to November. The Alaska Highway is over 2,200 kilometres between the towns of Dawson Creek (BC) and Delta Junction (Alaska). A journey through a wilderness full of bears, moose, porcupines, and wild bison. A road of many beautiful sights and recent history, lined with purple meadows of the ubiquitous narrow-leaved willow, known as Fireweed. Did you know that the flowers of this flower can be used to make fantastic tasting ice cream?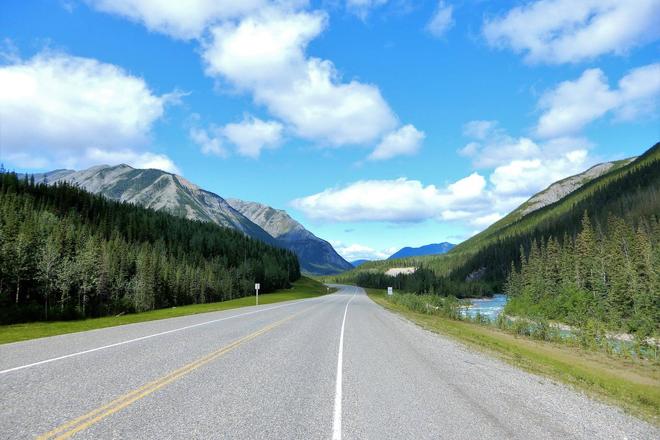 But Alaska also offers us "classic" America. This can be enjoyed to the full, for example, in the most populous, culturally rich city of Anchorage. And yet, when you look at the surrounding mountain ranges, you realise once again that nature plays a major role here and has a truly delicious menu for each of our senses.